The first half of the 2019-20 NHL season is in the books, and not everything went as we expected. There were coaching changes in Toronto, Calgary, Dallas, New Jersey and Nashville, some surprising teams have played their way into playoff contention, and we might have a player who is not Alex Ovechkin lead the league in goals this season. We look ahead to the second half of the season and 25 of the biggest questions to be answered along the way.
1 of 25
Is John Hynes enough to fix the Predators?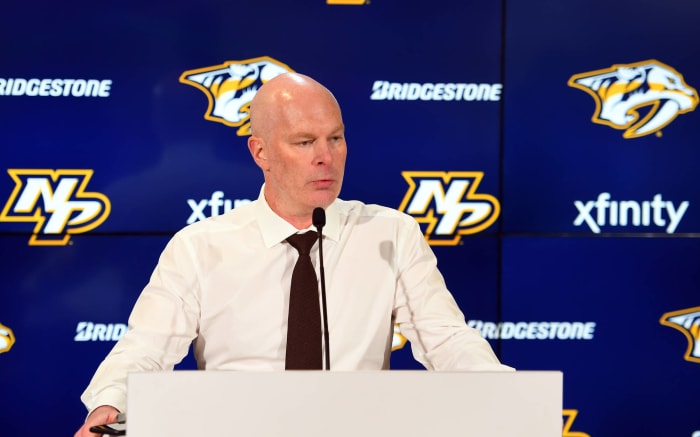 Christopher Hanewinckel, USATI
After a disappointing first half, Nashville Predators general manager David Poile did something he almost never does — he made a coaching change. Peter Laviolette is out; John Hynes is in. Hynes is just the third coach in Predators franchise history and now has the task of trying to get things back on the right track in Music City. He has a lot of talent to work with, and the Predators have been an outstanding 5-on-5 team this season even under Laviolette. The problem is the special teams and goaltending have completely abandoned them. If Pekka Rinne and Juuse Saros do not play better, the coach may not matter.
2 of 25
Will the Sharks ever get it figured out?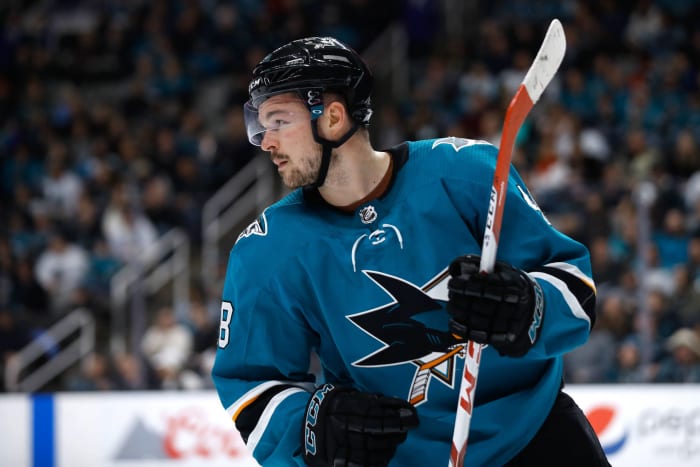 Darren Yamashita, USATI
This is one of the most baffling situations in the NHL this season. The San Jose Sharkswere supposed to be a Stanley Cup contender but have instead been one of the league's worst teams. The goaltending duo of Martin Jones and Aaron Dell has, predictably, been a mess for the second year in a row. They have not been good enough as a team this year to mask that, and with Logan Couture now sidelined it is difficult to see the Sharks digging themselves out of this hole. The optimistic might look at the Blues from a year ago as an example pf how quickly things can turn around (bad start, in-season coaching change), but the Sharks do not seem to have a Jordan Binnington card to play like the Blues did.
3 of 25
Will the new-look Maple Leafs break through?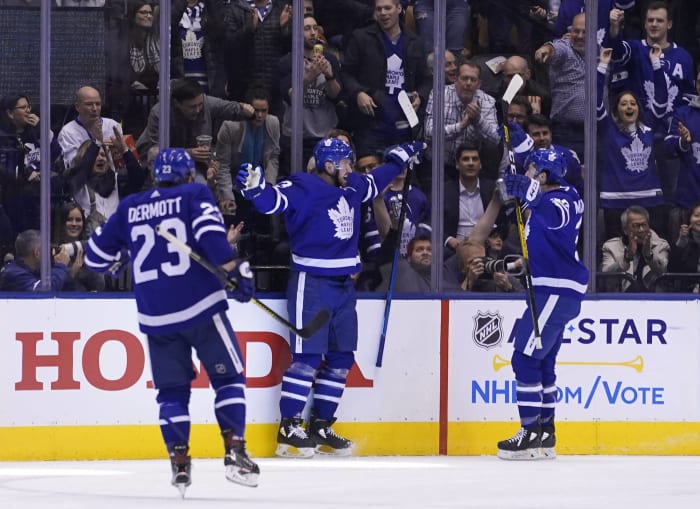 John E. Sokolowski, USATI
After three straight first round exits and an underwhelming start this season, the Toronto Maple Leafs moved on from Mike Babcock and promoted Sheldon Keefe to head coach. The early results have been everything they could have hoped for. They are playing a faster, more aggressive style offensively, they are scoring goals like they should be given their roster and they just look like a better team. They are no longer trying to win every game 2-1 and are finally allowing their stars to play to their strengths. Will that be enough to get over Boston and Tampa Bay in the playoffs? Defense is still a question, but you have to like their chances based on the early results under Keefe.
4 of 25
How long will the Penguins stick with Tristan Jarry?
Charles LeClaire, USATI
The only reason the Pittsburgh Penguins kept Jarry as their backup goalie at the start of the season is because he cost them less against the salary cap than Casey DeSmith. He has since taken over the starting job in the short term. The combination of his play (which earned him a trip to the 2020 All-Star Game) and Matt Murray's struggles has not only made him Pittsburgh's goalie for now, but he also has probablythe team MVP to this point. Murray has always been seen as the long-term answer and already has two Stanley Cups on his resume, so you cannot count him out, but Jarry has pedigree as well (first goalie taken in his draft class) and has been the better goalie this season.
5 of 25
Will the Oilers get McDavid and Draisaitl some help?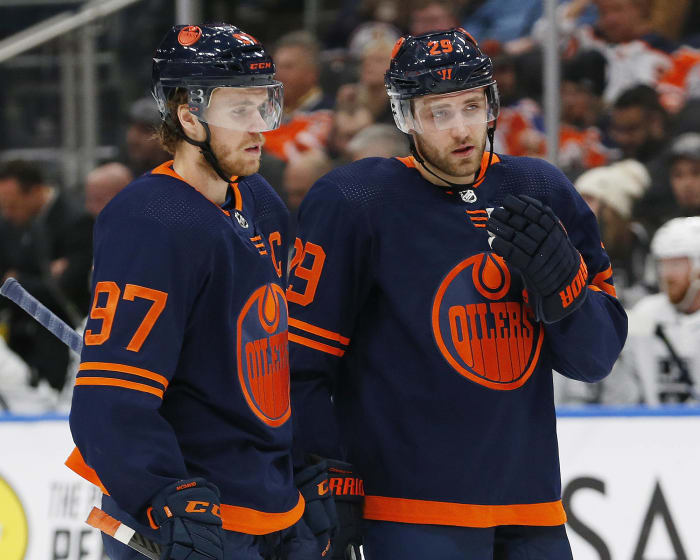 Perry Nelson, USATI
The Oilers have wasted the first part of the careers for Connor McDavid and Leon Draisaitl, making the playoffs just one time in four years. Everything the team does has always been dependent on these two carrying the offense, and that has not changed this season. Thanks to a fast start, the Oilers have managed to stay in the playoff hunt but are far from a lock to make the postseason. What they still desperately need is more secondary scoring to take some of the pressure off the big two. If McDavid and Draisaitl don't score, no one does, and that is no way for a team to contend for a championship.
To continue reading this article, click HERE.
Posted 1 day ago | By Adam Gretz