Posted 12 hours ago | By Shiloh Carder
Depending on what team you root for, we are either at the home stretch of the season (like the ACC), hitting the middle of the season (like the SEC or Big 12) or just starting out (the Big Ten). Or if you are a fan of the Pac 12, you are still waiting for the season to start. That in itself makes this the craziest college football season of our lives.
College football fans always like to say that every game matters. With limited schedules, next to no non-conference games and the staggered starts to the season and that slogan is more meaningful than ever.  So with eight weeks until the College Football Playoff selection committee picks the four teams that will battle, it is a good time to see which games may matter the most. Here are twenty games remaining that will help determine the College Football Playoff.
Ohio State at Penn State (Oct. 31)
In just the second week of the Big Ten schedule, we may have the conference's two best teams facing off. Ohio State is the heavy favorite to not only win the league but to get into the College Football Playoff. Penn State just lost a close game at Indiana but still has an outside chance to win the Big Ten title — especially if they can win this game. Ohio State has won seven of the last eight in the series but three of the last four were decided by three points or less. 
2 of 20
BYU at Boise State (Nov. 6)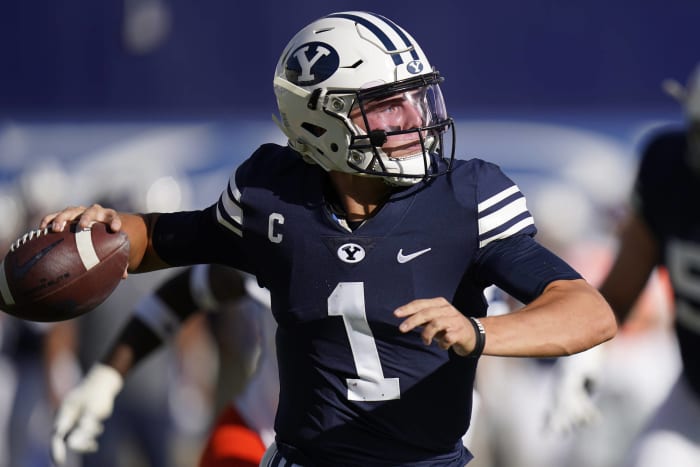 BYU is climbing the rankings but they really haven't played any big names. This game at Boise State is their best opportunity to show off how good they are. Sure, the Broncos are playing a limited schedule and we're not sure if this would be an eye-opening win for the Cougars but it is all BYU has. If the Cougars go undefeated and can blast Boise State on the Smurf-turf then it gives them some sort of chip to play in the College Football Playoff if things in the Power 5 get crazy. 
3 of 20
Florida at Georgia (Nov. 7)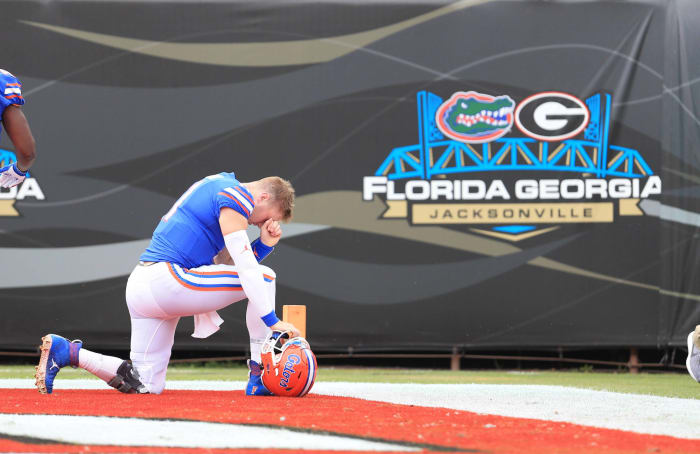 The Florida-Georgia rivalry will be played on its latest date in nearly 30 years. Both the Gators and Bulldogs have already lost a game this season but they still are in the mix to get into the playoff. Winning this game will go a long way to determining the SEC East champion and who would likely get to play Alabama in the title game. Two physical teams playing for two tough-minded coaches with quarterbacks that have great stories. Interestingly, each team has gone on alternating three game winning streaks over the last 12 years. Georgia has won the last three games.
To continue reading the full article, click HERE.