Posted 20 hours ago | By Chris Mueller
Strange year, 2020. And a mostly bad one, of course. Despite the realities of COVID-19, athletes across all sports were still able to wow and entertain with some incredible performances, and there were even some in the early portion of the year that real live sellout crowds got to appreciate. Let's take a look back at some of the most dominant, spectacular individual efforts from 2020. 1 of 25
Patrick Mahomes spots the Texans a lead, then passes them off the field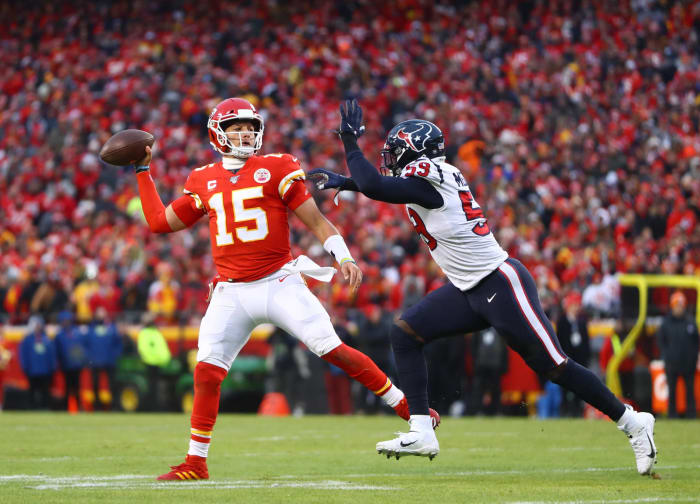 By now we've seen it enough that it has actually become a running joke; the Chiefs spot a team a lead, then roar back with one of their patented offensive explosions. Kansas City was already feared in last year's AFC Divisional Playoffs, but when Houston jumped out to a 24-0 lead in the January 12th clash, there was at least some thought that the Texans would finish the job. How quaint. Mahomes threw four touchdown passes in a 28-point second quarter to give the Chiefs the lead, then iced the game with a fifth touchdown pass early in the fourth quarter. Final line? 321 yards, five touchdowns, no interceptions. Pretty good, that guy.
2 of 25
Raheem Mostert takes over the NFC Championship Game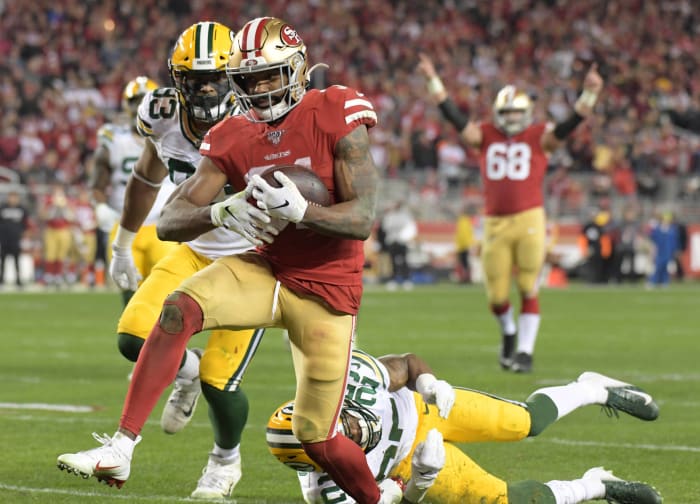 The 2019 NFC Championship Game was supposed to be a battle between Aaron Rodgers and the 49ers' defense. Instead, it turned into a party for Mostert. The San Francisco running back scored the Niners' first four touchdowns of the game, staking them to a 27-0 halftime lead, and a 34-7 lead in the mid-third quarter. In all, Mostert finished with 220 yards on 29 carries (7.6 yards per carry) to help San Francisco cruise to the Super Bowl.
To continue reading the full article, click HERE.