By Justin Mears
The 2020 calendar year took a lot away from a lot of people, but in the world of Major League baseball nobody lost more than the minor leaguers. The entire minor league season didn't happen at all, and while some top prospects got to participate at their parent club's alternate site, it was not the same as playing in real games. Provided this ends up being a normal season, the year of lost development bears watching when it comes to rookies potentially making an impact in the year ahead. Let's look at one prospect from each team who's yet to make their big league debut that could have the greatest impact on his club in 2021. 
1 of 30
Gil finished the 2019 season pitching for the Yankees A+ team in Tampa, but as a member of the team's 40-man roster he was able to at least spend 2020 at the alternate site rather than on his couch. In 20 total minor league starts in '19, the big righty posted a strong 2.72 ERA in 96 innings while striking out 123 hitters and holding opponents to a .207 batting average. The number that really jumps off the page looking at Gil's numbers is his home run rate, as he's served up only SEVEN long balls in over 200 career innings. He'll probably begin 2021 in AA, but on a Yankees team desperate for impact starting pitching, don't be surprised if he ends up skipping AAA all together. 

Boston Red Sox: Jeter Downs, SS/2B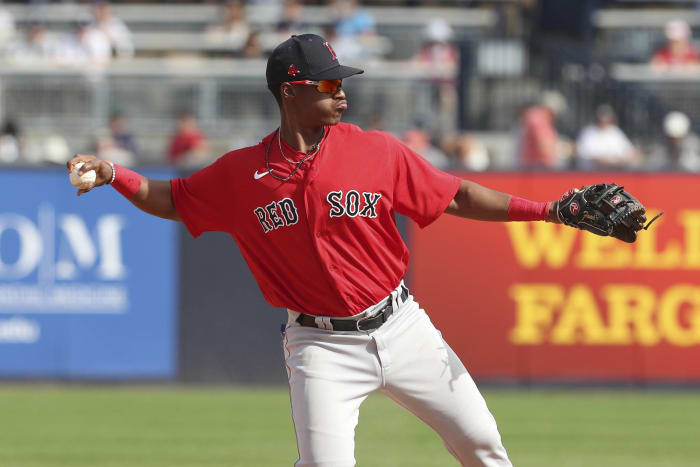 Had he not lost the 2020 minor league season, Downs very well could have put himself in position to potentially begin 2021 with the big club. Even with the way things stand, don't be shocked if he works his way onto the Fenway Park infield sooner rather than later. Downs was Boston's prize return in their controversial trade with the Dodgers that sent Mookie Betts to the west coast, and while it's a tough ask, they're hoping he can blossom into the type of player that can ease the fanbase's frustrations a little. Across two levels of LA's system in '19, the 22-year-old slashed .333/.429/.688 with 24 homers and 86 RBI. A natural shortstop, Downs will have to shift to second in the big leagues, as the Red Sox have Xander Bogaerts locked up long term at position number six.
3 of 30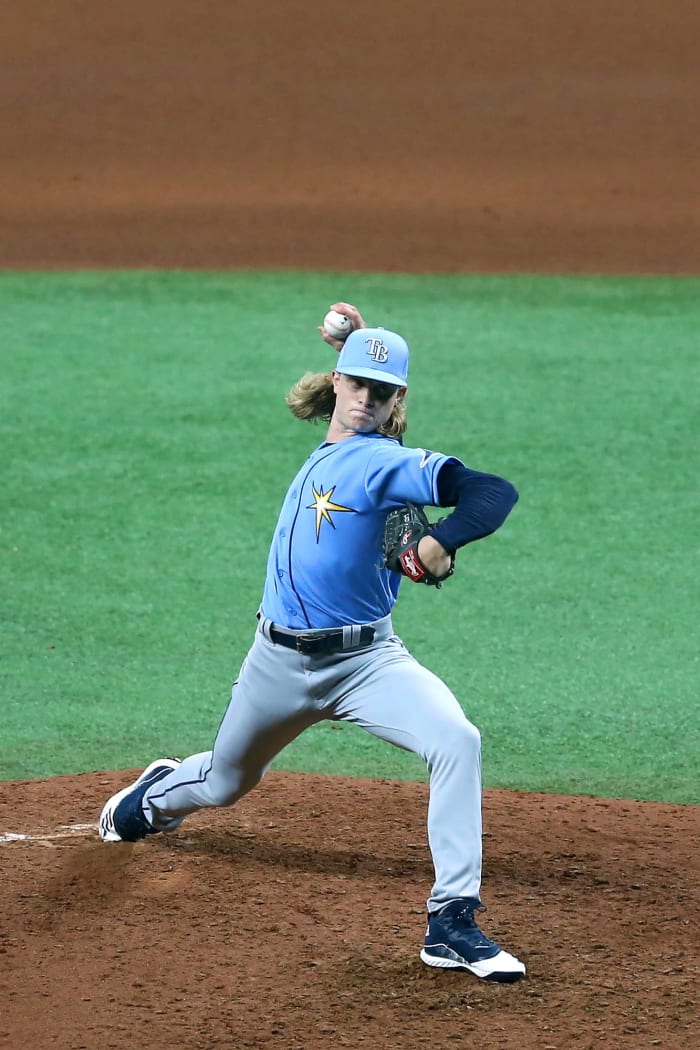 Wander Franco is the best prospect in all of baseball, but there's no guarantee he plays for the Rays in 2021. On the other hand, Baz was the final piece of Tampa Bay's heist of the Pirates in the now infamous Chris Archer trade from a few trade deadline's ago. Pittsburgh's 1st round back back in 2017–#12 overall I should add–joined Austin Meadows and Tyler Glasnow in heading from western Pennsylvania to western Florida in the trade that just keeps on giving. The latter two are already cornerstone pieces of a team that just won the American League pennant, and in 2021 Baz should establish himself the same way. In 17 minor league starts in '19 the righty pitched to a 2.99 ERA with a 1.23 WHIP, while blowing away well over a batter/inning and surrendering only five home runs. The Rays love to get creative with the pitchers, and while he might start out as an opener or potentially a reliever, Baz should become an integral part of this pitching staff in short order. 
Toronto Blue Jays: Simeon Woods Richardson, RHP