Whether it's due to the position they play, lack of media coverage or playing in a small market, some NFL players don't get the respect they deserve. Here's a look at one underrated player on each NFL team.
1. Arizona Cardinals: David Johnson, RB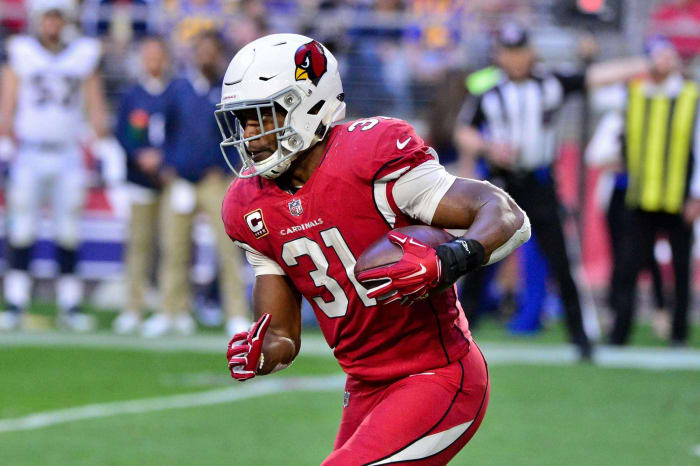 Matt Kartozian / USA Today Sports Images
Johnson's star has dimmed after missing nearly all of 2017 due to injury and averaging just 3.6 yards per carry last season behind a terrible offensive line. However, Johnson's league-leading 2,118 yards from scrimmage and 20 touchdowns in 2016 wasn't a fluke, and he should be able to find more space in Kliff Kingsbury's offense this season. Johnson is still a playmaker who can strike fear into a defense.
2. Atlanta Falcons: Deion Jones, MLB
Dale Zanine / USA Today Sports Images
After holding teams to only 4.1 yards per rush in 2017, Jones' first as a Pro Bowler, the Falcons allowed a terrible 4.9 yards per rush last year. It's no coincidence that while Jones was missing 10 games due to injury in 2018, opposing offenses were running wild in his absence. Atlanta's defense could make a big improvement this season just by way of Jones and safety Keanu Neal staying on the field.
3. Baltimore Ravens: Marlon Humphrey, CB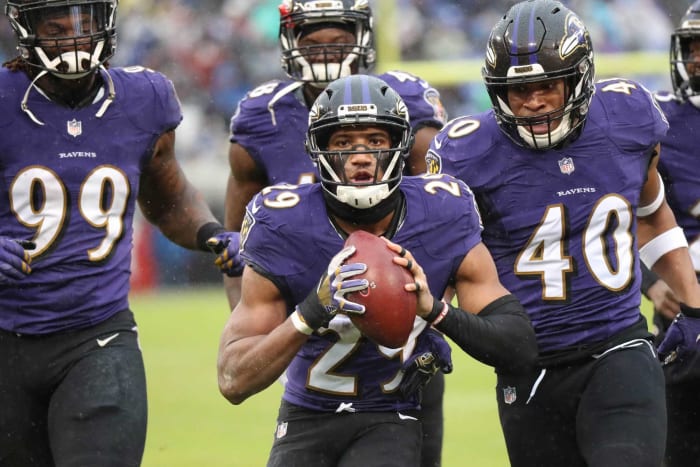 Mitch Stringer / USA Today Sports Images
Humphrey has yet to make a Pro Bowl in his first two seasons, but that's not to say he isn't deserving. He's been a key player on elite defenses in Baltimore over the last two seasons, though Humphrey hasn't flashed huge tackle or takeaway totals. He's quickly become Baltimore's best cover corner, however, so the Pro Bowls should be coming.
4. Buffalo Bills: Jerry Hughes, DE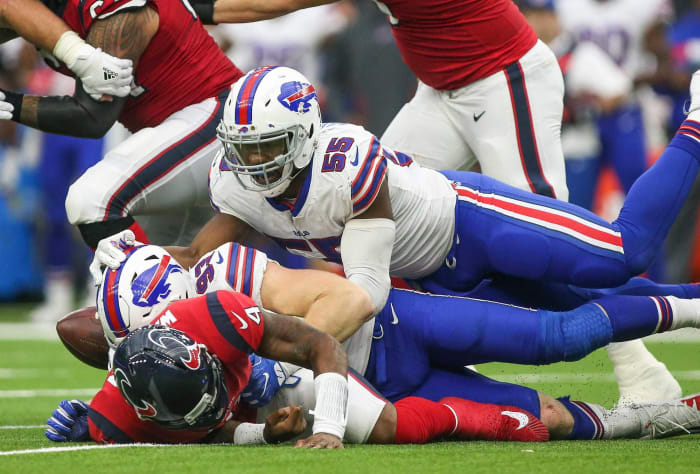 Troy Taormina / USA Today Sports Images
Hughes has been a stalwart on Buffalo's defense since joining the team in 2013, with 42 sacks over six seasons. He's also never missed a game since joining the Bills, yet Hughes hasn't received Pro Bowl consideration.
5. Carolina Panthers: Eric Reid, S
Bob Donnan / USA Today Sports Images
Reid didn't find an NFL contract last year until the season started. It's hardly debatable that his profile in the anthem protests had something to do with the lack of interest, but Reid has been an outstanding safety for his entire career. He earned a multiyear contract from Carolina this offseason after recording 71 tackles and five passes defensed in only 13 games last year.
6. Chicago Bears: Eddie Goldman, NT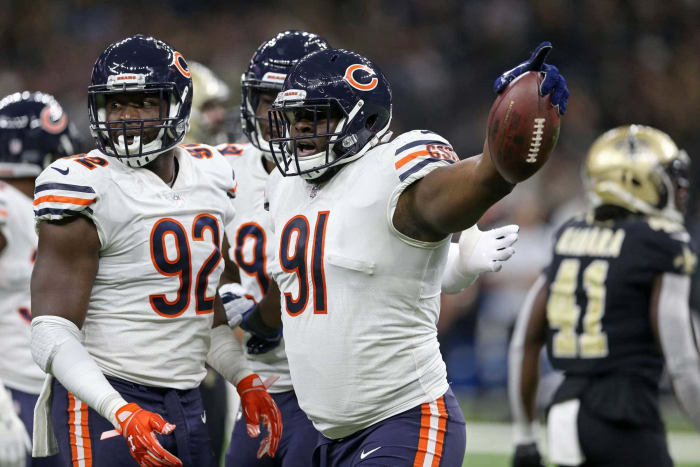 Chuck Cook / USA Today Sports Images
There are many underrated performers in what has become the NFL's premier defense in Chicago, but Goldman is one who rarely gets mentioned. He masterfully plays his role as a run stuffer, recording 84 tackles over the last two seasons and helping the Bears hold opposing offenses to 3.8 yards per carry last year.
7. Cincinnati Bengals: Geno Atkins, DT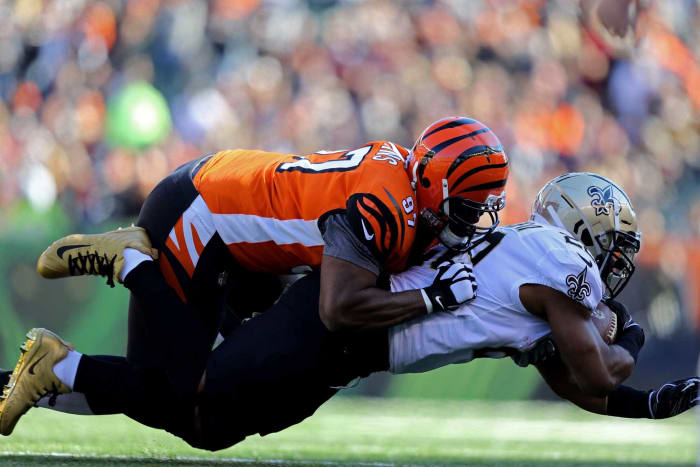 Aaron Doster / USA Today Sports Images
Atkins has plenty of honors for his play during his career, but he's still rarely mentioned among the elite pass rushers these days. He's recorded at least nine sacks in four straight seasons, and it's even more impressive that Atkins has accomplished those numbers as an interior pass rusher. He's now made seven Pro Bowls in nine seasons and is nearly to the point that he's deserving consideration as a first ballot Hall of Famer.
https://www.yardbarker.com/nfl/articles/every_nfl_teams_most_underrated_player/s1__29442998#slide_7
By: Seth Trachtman