Who doesn't love peanuts, crackerjacks and hot dogs at the ballpark? At every MLB stadium, though, there's bound to be at least one food item that goes way outside the batter's box of traditional catering for America's pastime.
Whether it's exotic desserts, mash-ups of bankable fan favorites or something entirely innovative, massive concessions at these venues are always trying out fresh options each year.
Let's dig in for one food item from each MLB stadium that qualifies in one way or another as the craziest the park has to offer.
Note: All information and images for each food item courtesy of cited sources.
Angel Stadium (Los Angeles Angels): Everything Cookie Marshmallow Sandwich (h/t The OCR)
This ambrosia is made up of two cookies crammed to the max with chocolate chips. Between the "buns" are highly unusual toppings: potato chips, popcorn and bits of pretzel.
There's also some marshmallow filling, and the torched ends give the sandwich a nice crisp finish fans are sure to enjoy.
AT&T Park (San Francisco Giants): Cinnamon-sugar nachos (h/t SF Travel)
An uncommon nacho flavoring to say the least, AT&T Park's Blue Shield Field Club features a Snack Stand concession and this item as the new headliner. It's a ballpark staple mixing some flavoring better reserved for breakfast, but it's apparently a big hit in the Bay Area.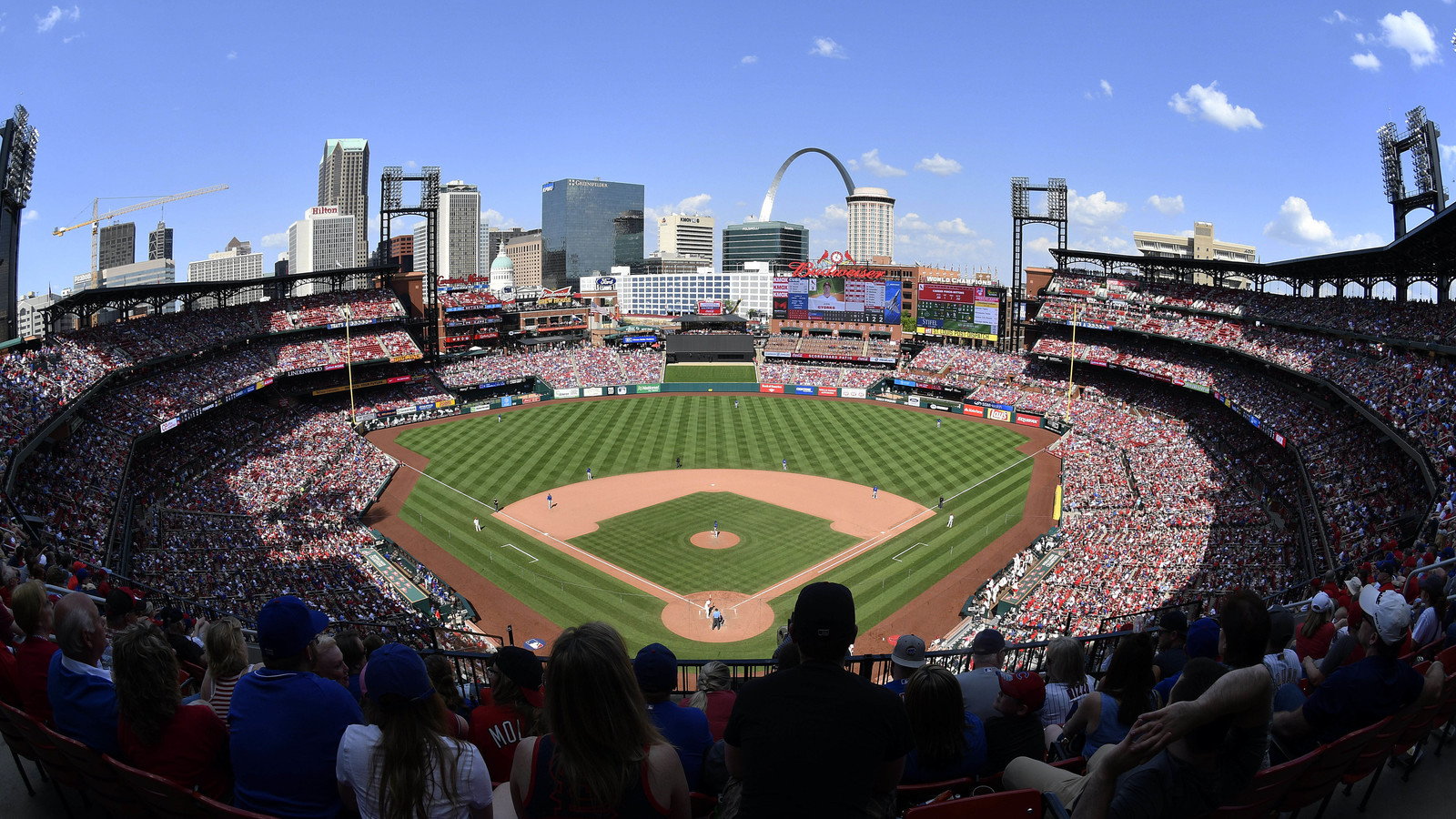 Busch Stadium (St. Louis Cardinals): The Bratzel (h/t MLB.com)
Busch vendors have achieved a stroke of genius by combining a pretzel and a bratwurst into one. A massive, knotted piece of dough engulfs the traditional piece of meat, and the results are spectacular.
Chase Field (Arizona Diamondbacks): Churro dog (h/t MLB.com)
If you're attending a D-backs game, save some room for this monstrosity: a chocolate frosted doughnut in the shape of a hot dog bun, with a big churro and frozen yogurt, topped by whipped cream and a caramel and chocolate syrup drizzle.
Citi Field (New York Mets): Wowfulls (h/t AM New York)
How about some egg waffle ice cream cones, packed on the inside with toppings and ice cream? Sounds excellent.
A staple on the Big Apple's Lower East Side for years, Citi Field now has Wowfulls at its venue — no doubt a win-win situation for both business parties and fans alike.
By: Matt Fitzgeral