Posted 16 hours ago | By Chris Mueller
Everyone in the NFL is looking up (again) at Tom Brady, and in a novel twist, the Buccaneers. No two rosters are the same, and therefore every team's needs are different. Quarterback drama has dominated the discourse in the league for several weeks now, but there are other big stories for the rest of the league. Let's take a look at the biggest offseason question for every NFL team.
1 of 32
Arizona: Who plays cornerback in 2021?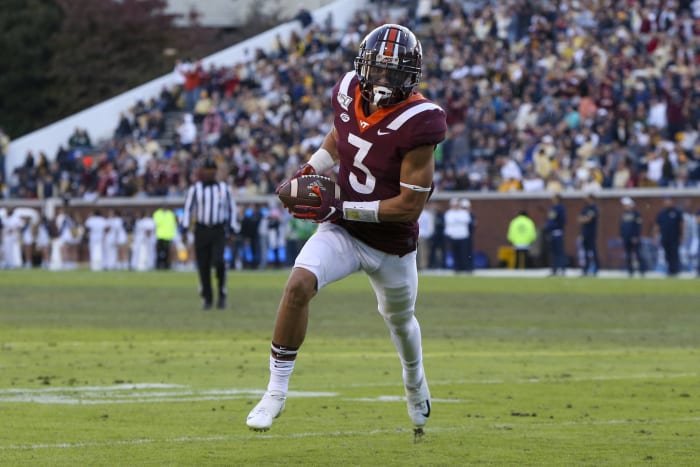 Brett Davis-USA TODAY Sports
Patrick Peterson? Gone. Dre Kirkpatrick? Also a free agent. The Cardinals, like every team with a dynamic quarterback on a rookie deal, could stand to surround Kyler Murray with more weapons. All the offensive talent in the world won't matter, however, if Arizona can't find quality pieces in the secondary. Virginia Tech's Caleb Farley should be available in the middle of the first round, but Alabama's Patrick Surtain II will likely be gone much earlier. The Cards will have to either find reinforcements in free agency or address the position in the draft, even if it isn't with one of the top two players available.
2 of 32
Atlanta: How much can Matt Ryan bring in a trade?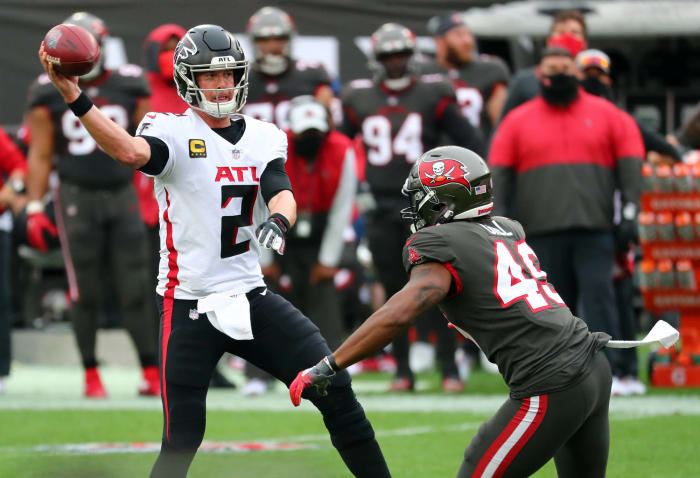 Kim Klement-USA TODAY Sports
The Falcons have a new coach, the fourth pick in the draft, and most importantly, have been a non-factor since their Super Bowl LI meltdown against New England. Ryan would have to be traded after June 1 because of cap considerations, but Atlanta should be exploring any and all potential deals because Ryan is the rare quarterback who really could put the right roster over the top, but can't drag the Falcons to greatness by himself. There are three years left on his deal, and owner Arthur Blank doesn't seem inclined to see Ryan go, but it would be best for the franchise long-term.
3 of 32
Baltimore: Where's Jackson's true number one?
Rich Barnes-USA TODAY Sports
With all due respect to Marquise Brown, he is not his cousin Antonio, and never will be. Lamar Jackson's game as a passer can still be refined, but it's more than fair to point out that the Ravens haven't surrounded him with true game-breaking talent. This year's wide receiver class is deep, again, so will Baltimore bite on a top receiving target? Purdue's Rondale Moore would be intriguing, but he's not a big guy and profiles similarly to Brown. Either way, since the Ravens are going to pay Jackson like a franchise quarterback, they owe it to him and to themselves to surround him with weapons.
4 of 32
Buffalo: What does Josh Allen need to get over the hump?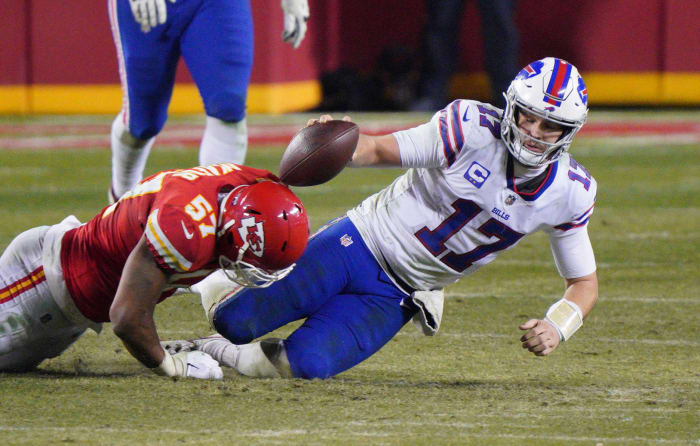 Denny Medley-USA TODAY Sports
Allen made huge strides this season and garnered some MVP consideration in the process. He and Stefon Diggs were a dynamite combination, but the Bills were decisively outclassed by Kansas City. That was due in large measure to the Chiefs' pass rush, which got home with alarming ease and regularity in the AFC Championship Game. Buffalo has multiple free agents on the offensive line, and they would benefit from seeking out offensive line help with multiple picks in this year's draft, or in free agency. Allen is the franchise, and his physical style means the Bills must avoid exposing him to any more punishment than is necessary.
To continue reading this article, click here.