Posted 2 days ago | By Adam Gretz
Hockey history is full of great nicknames, and they are not just limited to individual players. Sometimes an entire line gets a lovable moniker that defines its presence on the ice. Here we take a look back at some of the best hockey line nicknames in hockey history, from the Legion of Doom to the French Connection and everything in between.
1 of 15
When discussing hockey lines the list has to begin and end with Philadelphia's Legion Of Doom. The trio of Eric Lindros, John LeClair, and Mikael Renberg dominated for the Flyers throughout the mid-1990s and helped carry the team to a Stanley Cup Final in 1997, their last year together. All three players were massive human beings (each player was over 6-foot-2, 230 pounds) and wildly productive offensively. Injuries (Lindros) and the trade of Renberg ultimately led to the downfall of the trio, but when it was at its peak there was not another line in the league that could match it.
2 of 15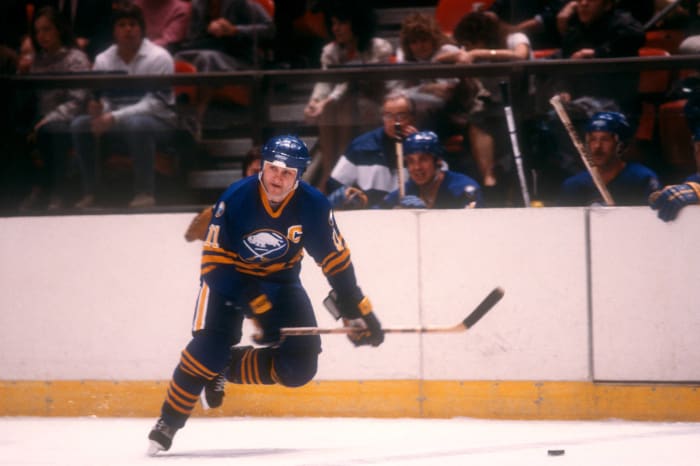 For nearly a decade the trio of Gilbert Perreault, Rick Martin, and Rene Robert dazzled Buffalo hockey fans with their skill and production. Named for the fact they were all French-Canadian, all three players remain among the all-time leading scorers in franchise history and were a major factor in some of the best years the team has ever seen. Buffalo made the playoffs in all but one of their eight seasons together and reached the 1975 Stanley Cup Final where they would lose to the Montreal Canadiens. Perreault is in the Hockey Hall of Fame while Martin and Robert were All-Stars during their playing days.
To continue reading this article, click here.