Posted 2 days ago  |  By Seth Trachtman
2020 was filled with truncated and disrupted seasons due to the COVID-19 pandemic, but we still saw our share of great games. These 20 games stand out as the best of the year.
Jan 1: Herbert leads Oregon to Rose Bowl win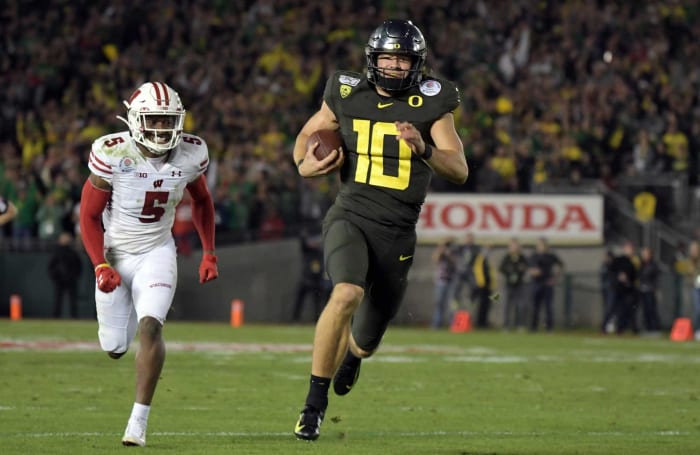 Justin Herbert capped off his Oregon career with a terrific performance in the Rose Bowl, including a game-winning 30-yard touchdown run in the fourth quarter to beat Wisconsin 28-27. He finished the game with three rushing touchdowns in the closely contested matchup.
Jan 4: Texans beat Bills in Wild Card win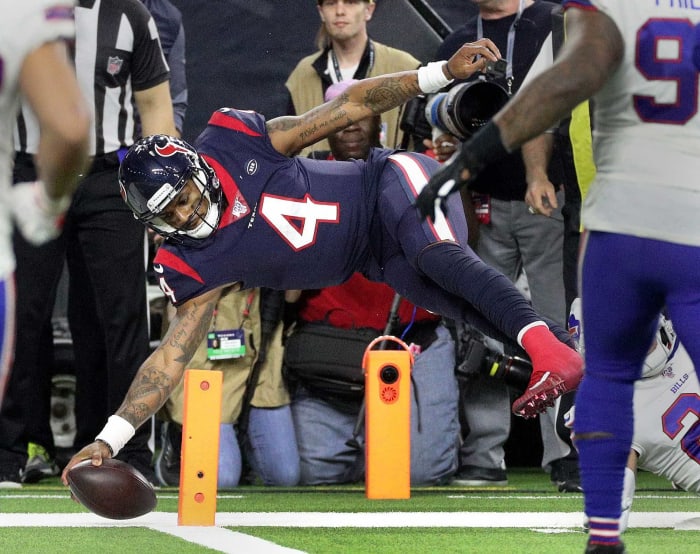 After trailing the Bills 13-0 at halftime, Houston was able to mount a comeback as the efficient Deshaun Watson threw for 247 yards and rushed for 55 yards, netting two touchdowns in a 22-19 overtime win. Josh Allen's inconsistent play late in the game certainly helped Houston's cause in the win.
To continue reading the full article, click HERE.