Posted 6 days ago | By Chris Morgan
If you are an NBA player, there is a good chance you are a known name. You may very well be a star and even one who surpasses the world of sports fandom. Everybody knows Michael Jordan, right? Some guys are known by only one name. Shaq. Kobe. LeBron. Then there are the famous nicknames and the maybe not-as-famous nicknames that are still fun. Who doesn't like a good nickname? We certainly do, and so do NBA fans. Here are our 25 favorite NBA nicknames.1 of 25
Magic
Focus on Sport/Getty Images
This is a nickname that has superseded his actual name. How many people call him Earvin Johnson? Nobody, right? He's Magic Johnson. That's what he's been known as since he basically became famous. That's what he's known as now. Johnson will always be Magic, which is also a great nickname for a crazy talented point guard.2 of 25
Dr. J
Focus on Sport/Getty Images
It's such a simple nickname, but it's so iconic. His name is Julius Erving, and he was a "doctor" of basketball, so he became known as Dr. J. And yet it just stuck with everybody. Dr. J just rolls off the tongue, and Erving's amazing dunks and stellar play certainly helped embed the nickname in our minds.
3 of 25
The Mailman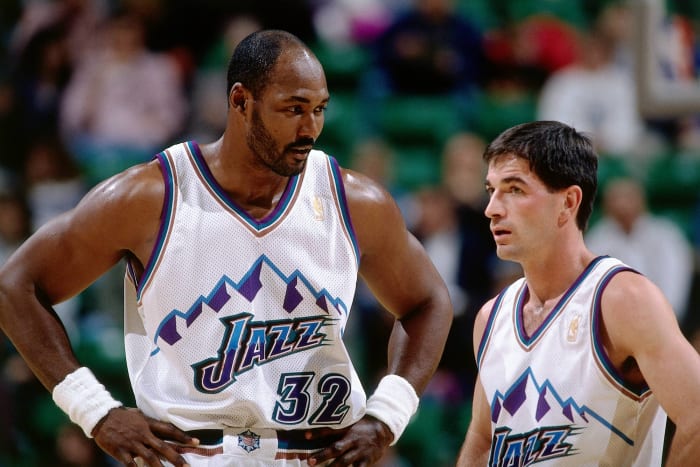 Sam Forencich/NBAE via Getty Images
The U.S Postal Service doesn't actually have that "Neither rain nor snow…" motto, but we still think of mail carriers as being largely reliable. That's how Karl Malone got his nickname, "The Mailman." Malone always delivered — except on Sunday and national holidays, we guess.
To continue reading this article, click here.