The MLB offseason saw a flurry of activity during and immediately following the December winter meetings, and the hot stove stayed warm all through the holidays. We're currently about a month out from the opening of spring training camps in Florida and Arizona, and most clubs would still like to add one or two more pieces before then. Here's what each team still has on its wish list.
1 of 30
New York Yankees: left field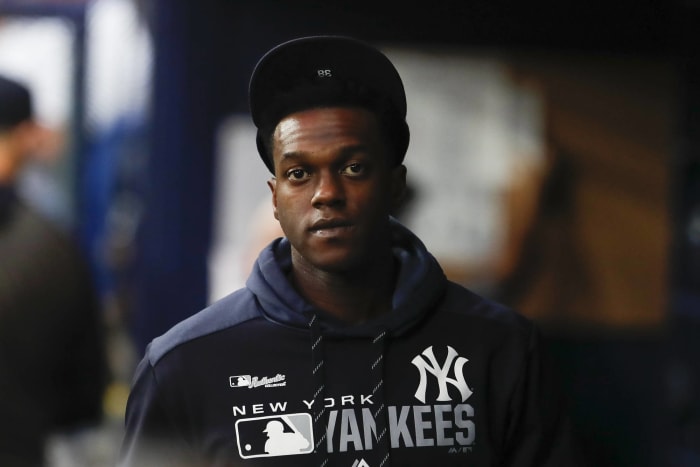 Mark LoMoglio/Icon Sportswire
The Bombers feel they've already positioned themselves as the favorites in the American League thanks to their free agent addition of ace starter Gerrit Cole, and they very well may be right. In a lot of ways New York is loaded on paper, but the one area the Yankees could stand to upgrade is left field. With starting center fielder Aaron Hicks not due back until after the All-Star break following October Tommy John surgery, Brett Gardner is going to have to begin the season in center. That leaves left field to the likes of Mike Tauchman and Clint Frazier. While the duo could very well form a serviceable platoon, it wouldn't be stunning if the Yankees brought another outfielder into the mix.
Options: Bigger names like Marcell Ozuna and Alex Gordon are still available on the free agent market, but so is Cameron Maybin, who played well for the Yankees a season ago. Veteran Curtis Granderson may decide to retire, but he could be a potential short-term option as well.
2 of 30
Boston Red Sox: bench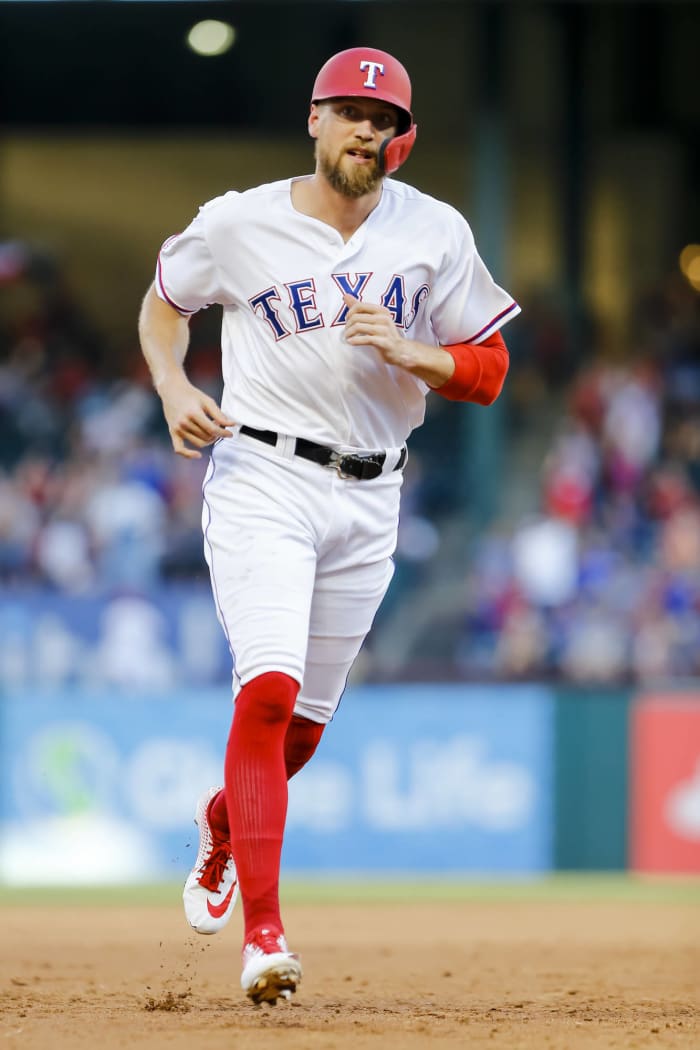 Matthew Pearce/Icon Sportswire
Boston suffered through a disappointing 2019 that only grew more frustrating after the season ended. While their archrivals in the Bronx were busy positioning themselves to make a run for a championship, the Red Sox were busy exploring ways to slash payroll to get under the luxury tax. While a trade involving a high-profile Boston star like Mookie Betts or David Price has not come to pass, new GM Chaim Bloom has not done all that much to give them more help in the increasingly likely event they stay. The weakest part of the Red Sox projected opening day roster is hands down their bench, where Marco Hernandez, Tzu-Wei Lin, Kevin Plawecki and Rule 5 addition Jonathan Arauz create a far from imposing quartet.
Options: An experienced free agent outfielder like Hunter Pence or Curtis Granderson would seemingly fit well in Boston. Both would bring veteran leadership to the clubhouse and at this point in their careers, they could be amenable to a bench role. On the infield, somebody like Adeiny Hechavarria would be a nice glove addition.
3 of 30
Tampa Bay Rays: bullpen
John Cordes/Icon Sportswire
The Rays are the innovators behind the current opener trend that's become more widespread over the past couple of years. Tampa Bay is confident in its top three starting pitchers, Blake Snell, Charlie Morton and Tyler Glasnow, but after that the Rays like to mix and match their pitching. To that end, they could stand to add one more reliever to help navigate the middle innings and get the ball to late-inning righties Nick Anderson and Emilio Pagan.
Options: A free agent flier on somebody like Pedro Strop, Arodys Vizcaino, Anthony Swarzak or Josh Tomlin would be a reasonable addition. But the Rays have always liked to get creative in their efforts to improve. Trading for Pittsburgh's Keone Kela would represent a high-upside addition, but it's far to wonder if the Pirates would even consider doing business with Tampa after the Rays fleeced them in the Chris Archer trade a couple of summers ago. Detroit's Joe Jimenez and Baltimore's Mychal Givens would fall into the same category, though those clubs may prefer to hold their assets until the trade deadline.
4 of 30
Toronto Blue Jays: bullpen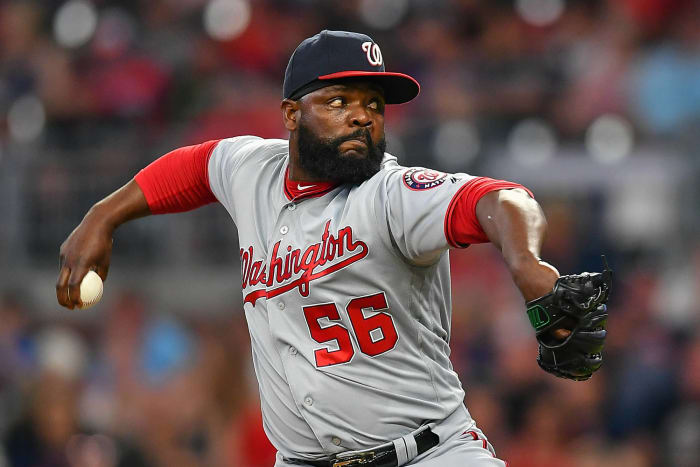 Rich von Biberstein/Icon Sportswire
Toronto looks like a team on the rise in the American League. The Blue Jays boast an enviable young core with the likes of Vladimir Guerrero Jr., Cavan Biggio, Bo Bichette and Lourdes Gurriel Jr., and they invested heavily in the rotation this winter by bringing in Hyun-Jin Ryu and Tanner Roark. Their bullpen though leaves quite a bit to be desired. Ken Giles is a good closer and one the Blue Jays trust at the end of games, but they don't have much in the way of quality setup men. Toronto needs to decide if it thinks it can seriously compete for a playoff spot this season or if it is a year away, because if the Blue Jays want to go for it this year, there are bullpen upgrades available.
Options: Experienced arms with closing experience like Pedro Strop, Fernando Rodney and Addison Reed are all available on the free agent market, and all would fit in tremendously north of the border.
5 of 30
Baltimore Orioles: rotation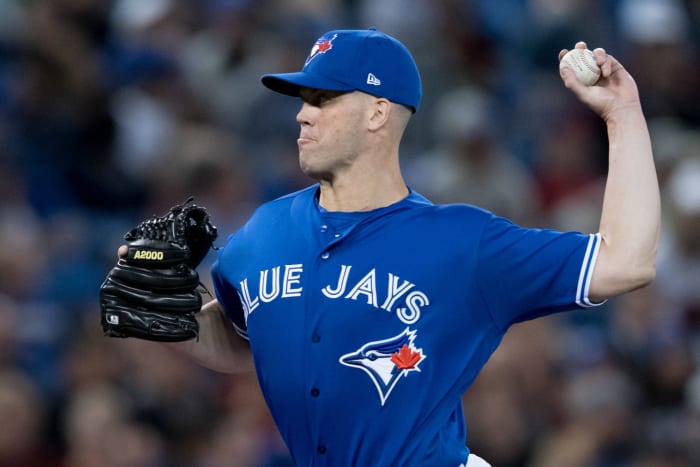 Julian Avram/Icon Sportswire
The Orioles are going to have a hard time competing in a difficult division for a long time, but that doesn't mean they have to be absolute punching bags. If they're going to be at least a little competitive though, they're going to have to seriously upgrade their starting rotation. After trading Dylan Bundy to the Angels, Baltimore's starting five is beyond thin, and the team desperately needs a reliable innings eater. Behind John Means and Alex Cobb, the Orioles are prepared to enter the season with Asher Wojciechowski, Kohl Stewart and Rule 5 addition Brandon Bailey in the rotation, and none of them are all that inspiring.
Options: Baltimore is not going to attract high-impact talent right now, but a veteran free-agent like Clayton Richard could help bring stability to a starting five that needs it.
To continue reading this article, click HERE.
Posted 1 day ago | By Justin Mears