Everything in college basketball changes when conference play begins.
Those in power have done wonders to drum up interest in early-season action, with big name teams being featured in tournaments and showcases for the first few months of the season. But blowout wins over cupcake opponents and sloppy early-season play are littered throughout that part of the schedule.
Conference play brings rivalries, road games with student-sections, and a landslide of upsets. In short, it's the reason we love college basketball. On top of that, succeeding in one of America's toughest conferences is the best way to prove yourself before March Madness tips off.
With that in mind, here are the early favorites to win the six biggest conferences in college hoops.
ACC – Duke
The Blue Devils might be the boring and obvious pick, but at this point in the season, they are also the most qualified. Duke's overtime home loss to Stephen F. Austin was a bad mishap, but it's their only blemish so far. Aside from that slip-up, Duke has impressed with wins over Michigan State, Kansas, Georgetown and Miami.
The ACC's other top contender, Louisville, lost at home to Florida State this weekend and only gets to play Duke once this season — a road game at Cameron Indoor. Advantage to the Blue Devils.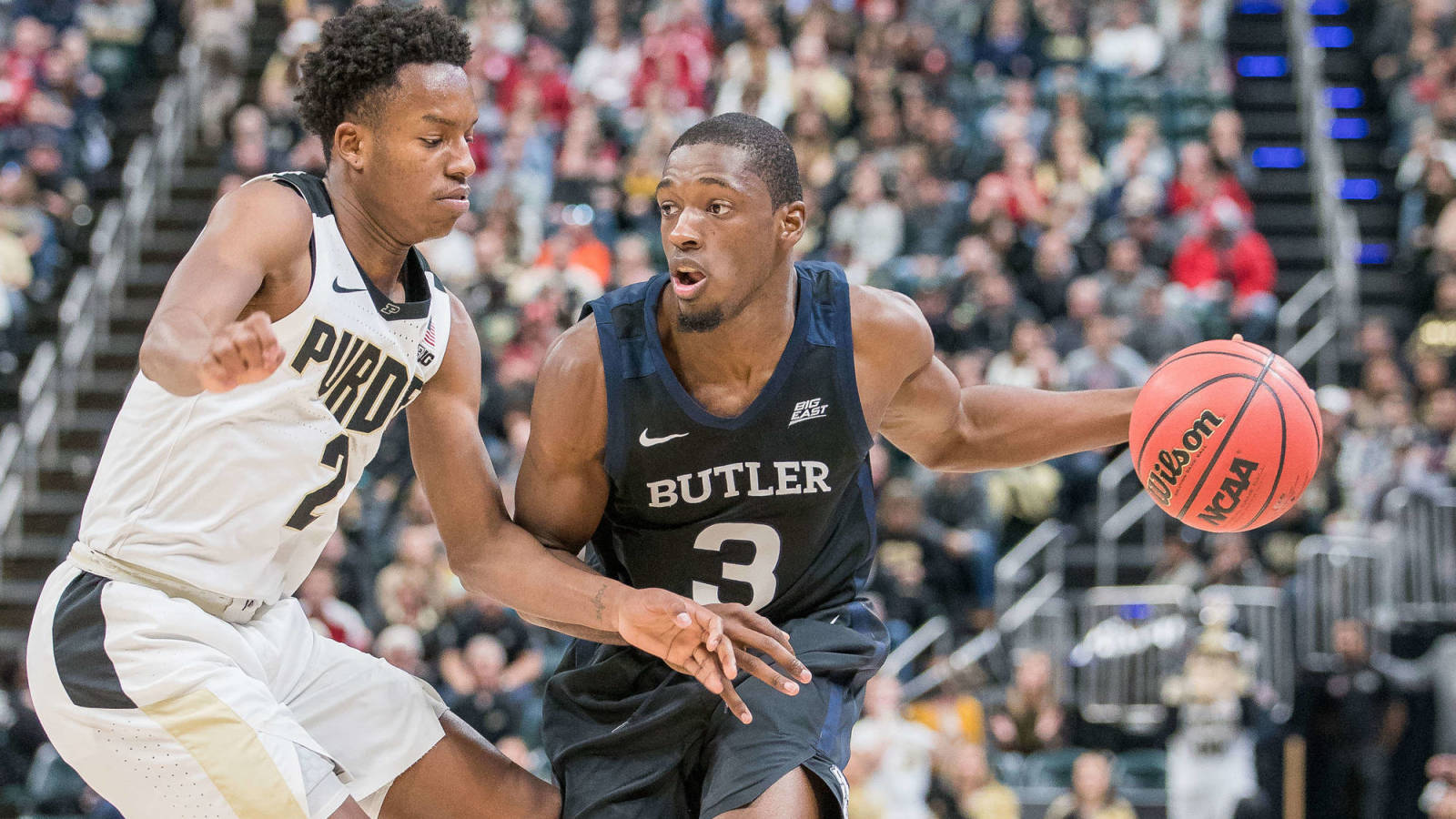 Trevor Ruszkowski-USA TODAY Sports
Big East – Butler
It's always somewhat shocking to pencil anyone into a Big East title that is not Villanova, yet Butler's play so far this season has been eye-popping enough to earn this level of respect. The Bulldogs have just one loss, by one point at 4th-ranked Baylor.
Head coach LaVall Jordan has Butler winning games on the defensive end of the floor. The Bulldogs rank fourth in defensive efficiency, per KenPom, thanks to top-ten performances in 3-point percentage allowed, effective field goal percentage allowed and defensive rebounding rate. Butler fights to get stops and follows them with rebounds.
Offensively, everything churns through senior guard Kamar Baldwin. His 14.7 point per game average doesn't fully explain how capable he is of taking over a game in crunch time.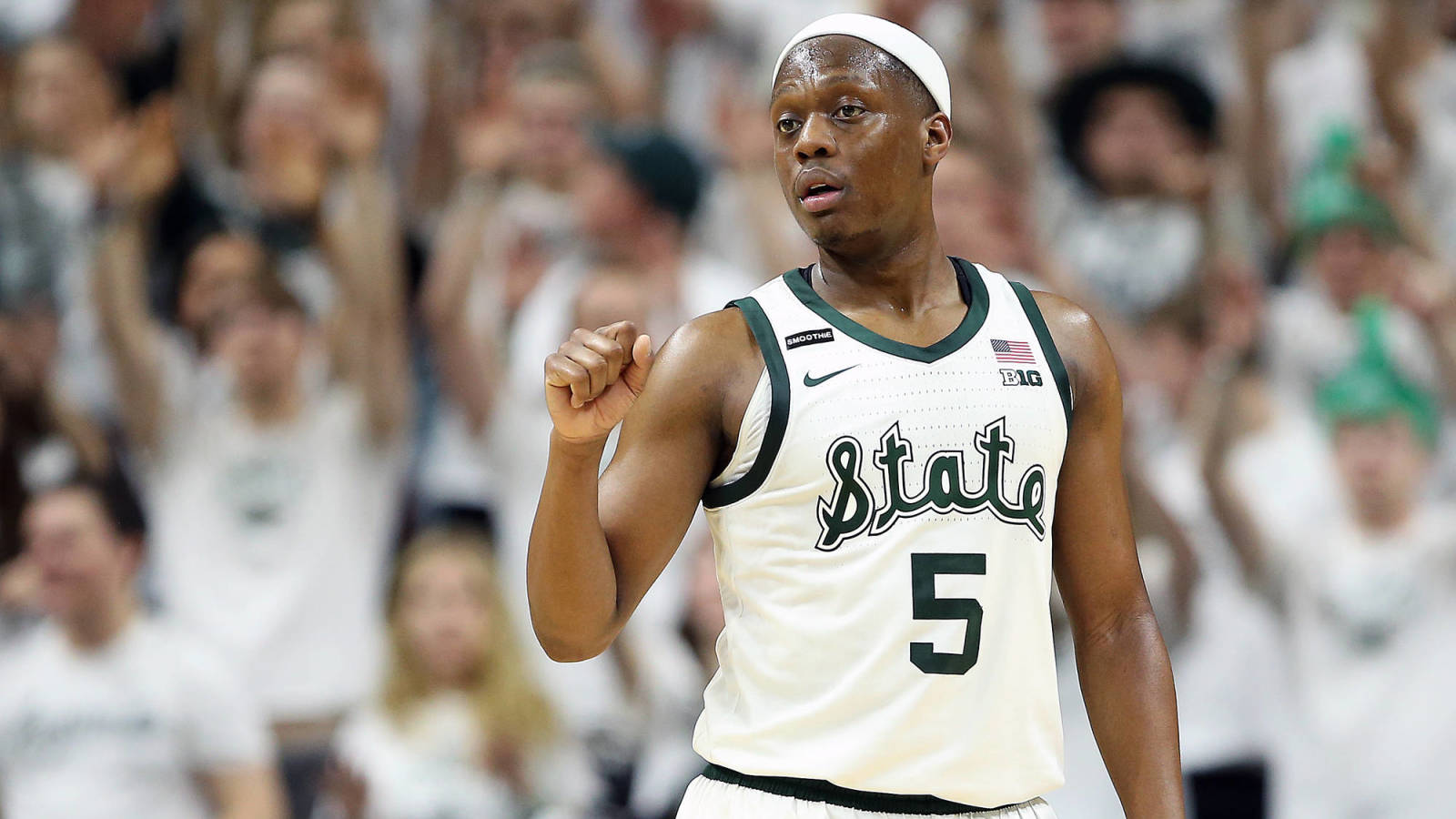 Mike Carter-USA TODAY Sports
Big Ten – Michigan State
A few weeks ago, when Ohio State was 9-0 and ranked in the top three in the AP Poll, this answer would have been different. Back then, Michigan State was just 6-3 and clearly had some issues on the offensive end.
Since December 8, Ohio State has lost three of its last five games, while Michigan State has sparked a six-game winning streak. The Spartans are now two games ahead of the Buckeyes in the loss column in Big Ten play and sit a full 1.5 games ahead of the rest of the conference in the standings.
Make no mistake — the Big Ten is college basketball's toughest conference and will be an absolute battle all season long. Even so, any team eager to compete for the title will need to go into the Breslin Center in East Lansing and win. With Tom Izzo on the sidelines and Cassius Winston patrolling the court for Sparty, that's not likely to happen much, if at all, this season.
To continue reading this article, click HERE.
Originally posted on Larry Brown Sports
By Shane McNichol | Last updated 1/7/20