Originally posted on Sportsnaut | By Matt Fitzgerald | Last updated 3/10/21
Some NFL teams seem destined to fail during the 2021 season, and while there are some obvious, probable horror stories like the Houston Texans, there should be some surprise franchises that implode in spectacular fashion.
It happens every year. Whether it's a playoff team from the prior season, a seemingly stable organization that takes a bad turn, or a team that collapses under high expectations, plenty of fan bases end up baffled at how bad their team fared.
Let's look at the most notable NFL teams that seem the most likely to unravel in 2021 based on limited cap space, personnel deficiencies, uncertain quarterback situations and a variety of other key factors.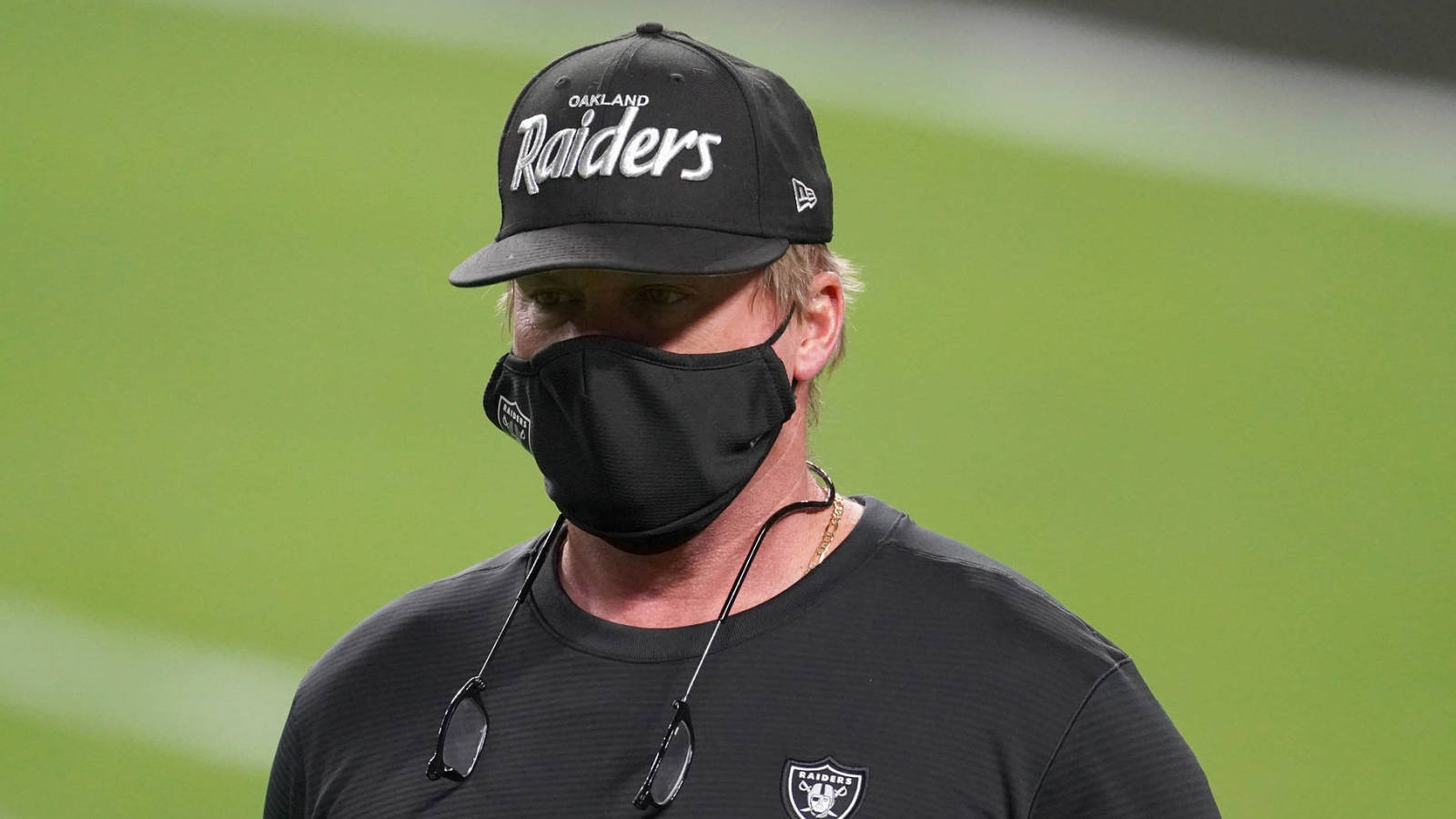 Jon Gruden's Raiders were held back by their defense in 2020. Kirby Lee-USA TODAY Sports
It's unclear how much personnel say head coach Jon Gruden has. Mike Mayock doesn't seem like the type of personality who would back down, and would probably insist on having final say on such matters as the general manager.
Whatever's going on in Las Vegas' front office, it's not working. Mayock is going to take the hit, because he's the GM after all, but let's call it like it is: The Raiders are on one of the worst runs of personnel decisions in recent NFL history.
That started prior to Mayock landing with the team, when the decision was made to trade star pass-rusher Khalil Mack. However, it was Mayock who made the draft picks from the massive haul the franchise got in the Mack deal, and he appears to have whiffed on just about all of them.
Unless Clelin Ferrell pops in Year 3, or Trayvon Mullen and Damon Arnette transform into above-average, not poor cornerbacks, it's going to look bad. If tailback Josh Jacobs doesn't recover from a full yard-per-carry drop from his rookie season, it'll look worse. And if Johnathan Abram doesn't rebound in a big way from being Pro Football Focus' worst-graded safety in 2020, well, you can imagine how Silver and Black fans will feel.
It'll feel more like a black hole of despair. Frankly, Gruden is doing just fine with the offense, and Derek Carr, despite not getting strong endorsements from Mayock previously, is playing like a top-10 quarterback — and at a bargain rate.
Mayock and the Raiders' team of scouts must figure out how to transform the defense in 2021. There's no indication thus far that there's an adequate plan in place to do that. As a result, Las Vegas will be ill-equipped to take on Patrick Mahomes and Justin Herbert for a quarter of its schedule. That's an almost-guaranteed four losses right there.
Even with a comparatively easier schedule outside the division, the defense as it stands doesn't even have the means to stop average quarterbacks from thriving. This has all the makings of a disaster, a power struggle between Gruden and Mayock that the coach will win, and it should lead to a necessary shakeup in the Raiders front office.
Chicago Bears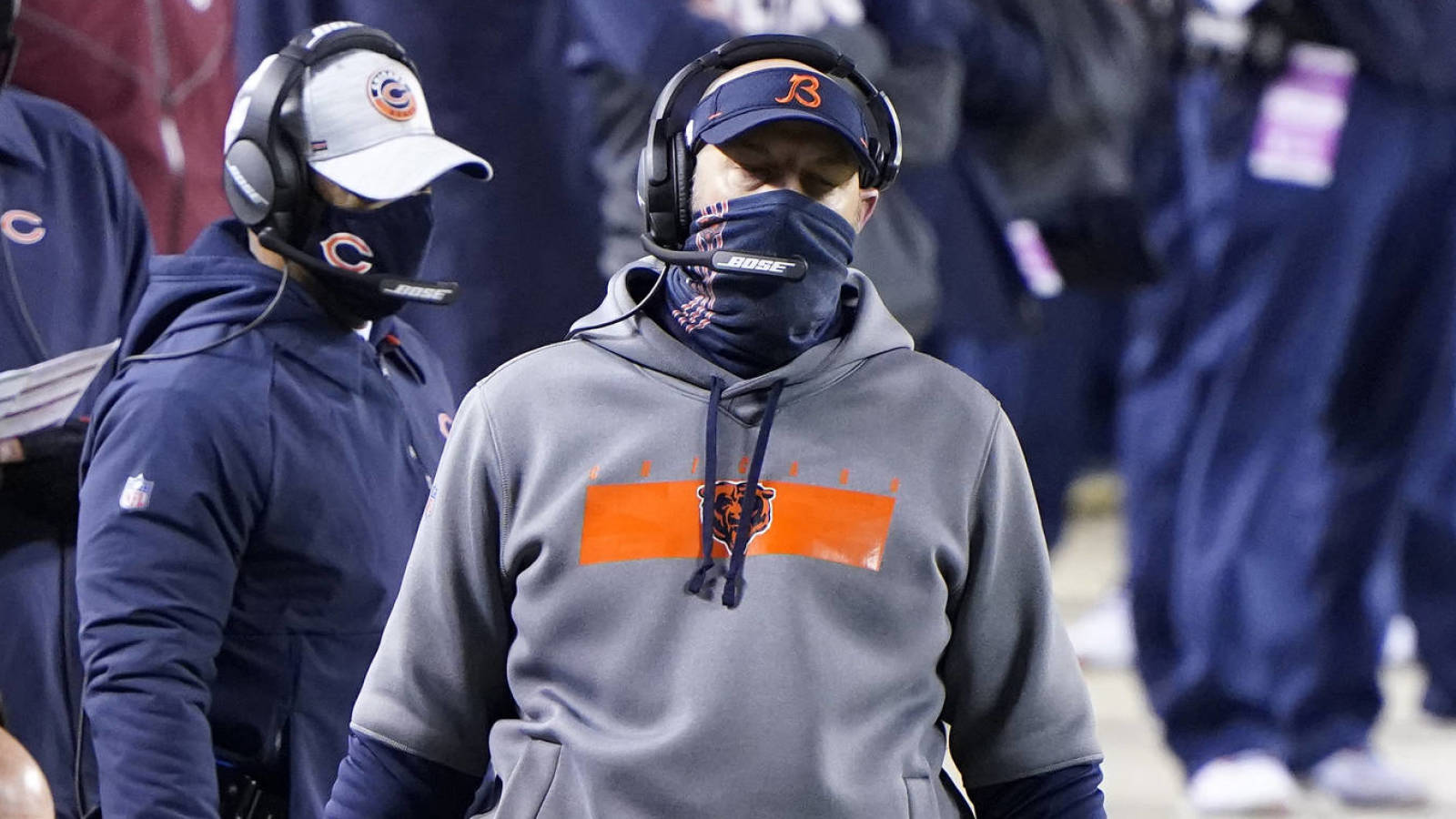 Matt Nagy's Bears continue to struggle as they look for a solution at QB. Mike Dinovo-USA TODAY Sports
Hi, Ryan Pace. What's your quarterback plan? Mitchell Trubisky and Nick Foles aren't going to cut it. Barring a miraculous trade for Deshaun Watson — the Bears have reportedly offered the most for him — or Russell Wilson — whom Chicago is said to be focused on — this organization is stuck at the game's most important position.
Had Pace just not drafted Trubisky and gone with Watson instead, this wouldn't be a problem. Now, it might take trading Khalil Mack and other star players, along with several first-round picks, to either Houston or Seattle in order to solve the biggest issue that's held the Bears back for years.
Chicago head coach Matt Nagy would love to work with anyone who's an upgrade over Trubisky and Foles. The problem is, the Bears don't pick until 20th overall in the 2021 NFL Draft, so they'll miss out on all the top QB prospects unless they swing a huge trade.
Any of these scenarios feel more like pipe dreams at this point. The reality is, Pace will have to settle on a mediocre option, and once again Chicago will be at a huge disadvantage in the NFC North going up against the likes of reigning NFL MVP Aaron Rodgers in Green Bay. Heck, even Minnesota's Kirk Cousins and new Lions QB Jared Goff are way better than what the Bears have had at QB.
The defense can be as good as it wants to be. It won't matter until a new field general floats into the Windy City to save the day. That may mean Pace and Nagy have to lose their jobs first, and that the 2021 team needs to lose a lot to set up the chance to draft a signal-caller high in 2022.
You can bet Mack and the defense are fed up with scrapping to stay in every game while their low-scoring offense flounders. Chicago made the playoffs at 8-8 in 2020, but expect the Bears to be one of the NFL teams to unravel this coming year.
To continue reading this article, click HERE.