Everybody remembers a great rookie season in the NBA, which often result in a trophy being held aloft. However, what about the players who have fantastic second seasons? We always talk about the so-called "sophomore slump," but not every player deals with that. In fact, some players have had tremendous campaigns in their second years in the league. Here are 25 of the best second seasons in NBA history.
1 of 25
Damian Lillard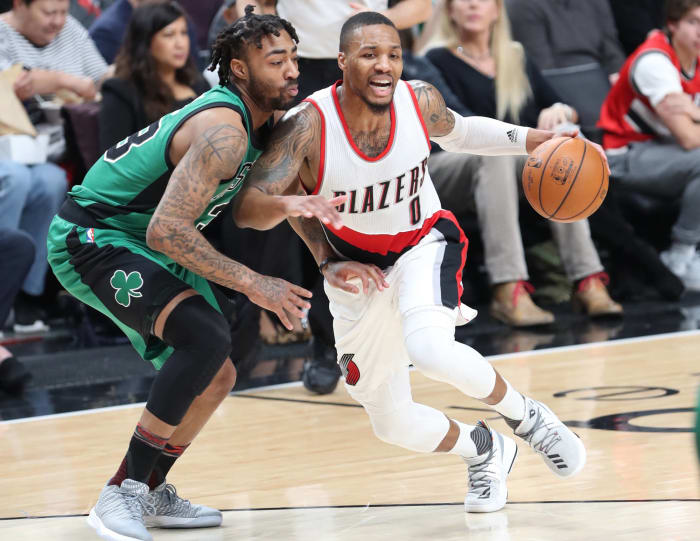 Jaime Valdez/USA TODAY Sports
To think that Lillard ended up at Weber State for college. Despite his humble beginnings, the sharpshooter was drafted sixth overall and impressed right out of the gate by winning Rookie of the Year. In his second season he made his first All-Star team and averaged 20.7 points per game for the Blazers while improving from both beyond the arc and at the free-throw line.
2 of 25
Larry Johnson
Focus on Sport/Getty Images
Speaking of Rookie of the Year winners — and there are a lot of them on this list — Johnson was an iron man for the Hornets in his sophomore campaign. In addition to playing in all 82 games, he averaged a league-high 40.5 minutes per contest. Take that, load management! The man known, for odd reasons, as "Grandmama" did damage in his time on the court, as he averaged over 20 points and 10 boards per game.
3 of 25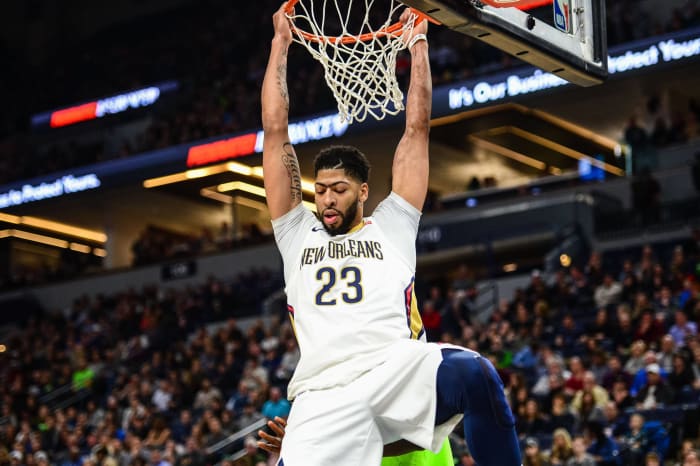 Jeffrey Becker/USA TODAY Sports
A nickname like "The Brow" feels decidedly less strange after talking about "Grandmama," but there was nothing strange about Davis' game. While now he is certainly not well liked in New Orleans, the first-overall pick out of Kentucky made fans in the Big Easy happy during his second season. He too averaged over 20 points and 10 rebounds a night, but he also led the league in blocks per game with a hearty 2.8.
4 of 25
John Drew
Focus on Sport/Getty Images
This is the first guy on the list who isn't a well-known name, as Drew made only two All-Star Games in his career. One of them was in the 1975-76 season, though, when he was in his second year with the Hawks. Drew made over half of his field-goal attempts, which helped him to average 21.6 points per game for Atlanta.
5 of 25
David Thompson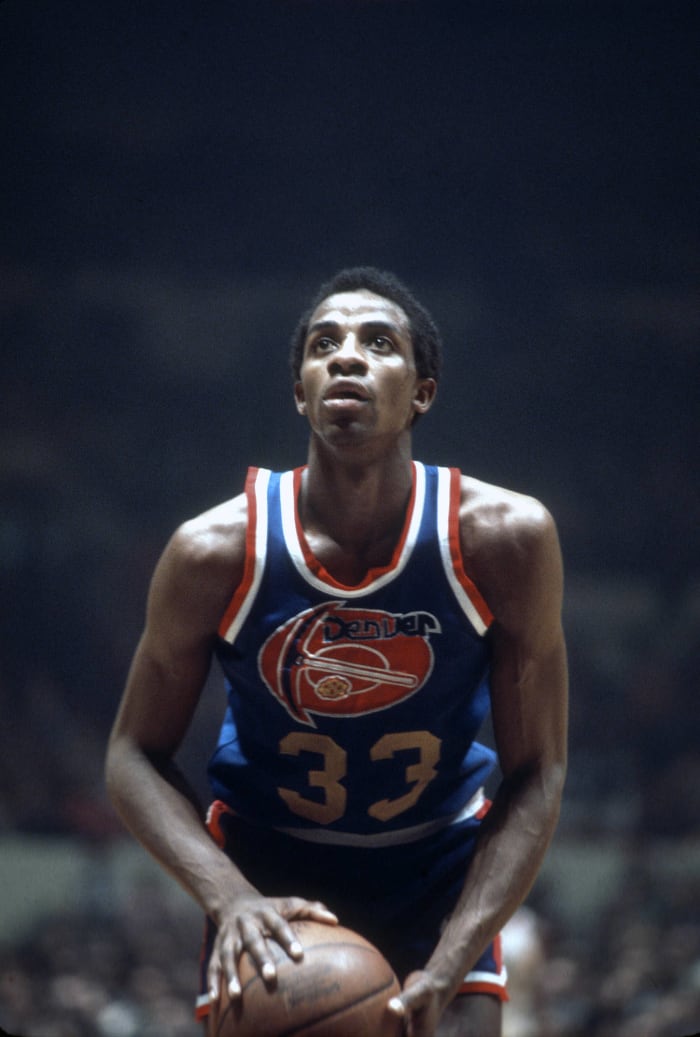 Focus on Sport/Getty Images
Thompson's first season was with the Nuggets in the ABA. The next year, his sophomore campaign, he moved with Denver to the NBA, and he was ready for the increased level of competition. Thompson's No. 1 job was to get buckets, and he did just that. The Hall of Famer averaged 25.9 points per contest, helping ease his team into the NBA.
6 of 25
Penny Hardaway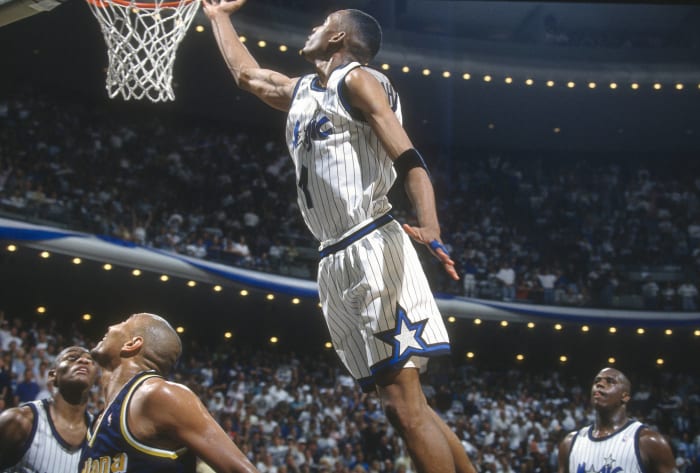 Focus on Sport/Getty Images
Penny's career was unfortunately derailed by injury, but this is a reminder of how much promise he had as a player. After making the All-Rookie team in his first campaign, Hardaway was on the All-NBA first team in the 1994-95 season. He averaged over 20 points and seven assists and would start hanging out with a smaller version of himself voiced by Chris Rock.
7 of 25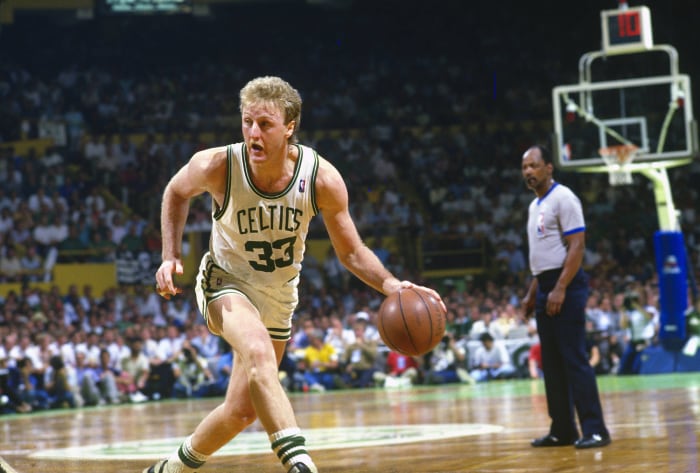 Focus on Sport/Getty Images
Like Penny, Bird's career was hampered by injury, but it didn't stop him from being a Hall of Famer with three MVP Awards. He made the All-Star Game every season of his career save the one when he was limited to six games. His sophomore campaign actually saw his scoring drop ever so slightly (21.3 to 21.2), but he improved in rebounds, assists and steals.
8 of 25
Jeffrey Swinger/USA TODAY Sports
Wade made a massive jump from his rookie campaign, where he was solid, to his second season. He improved his scoring from 16.2 points per game all the way to 24.1, thanks in part to getting to the line all the time. It was a great season but only the second-best by a sophomore in the 2004-05 campaign. We'll get to that, though.
9 of 25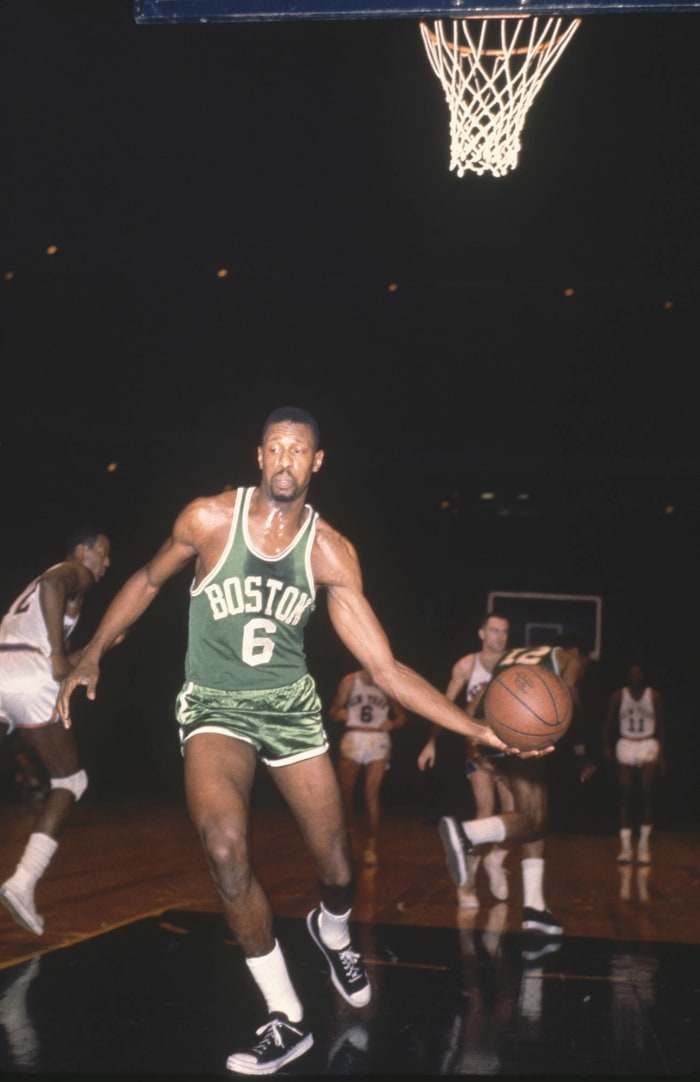 Focus on Sport via Getty Images
Weirdly, the 1957-58 season is one of only two in Russell's career where he and the Celtics didn't win the NBA title. It's also the first year he won the NBA MVP Award. He scored 16.6 points, but it was his defense and rebounding that stole the show. The legend led the NBA with 22.7 boards per game.
10 of 25
Buck Williams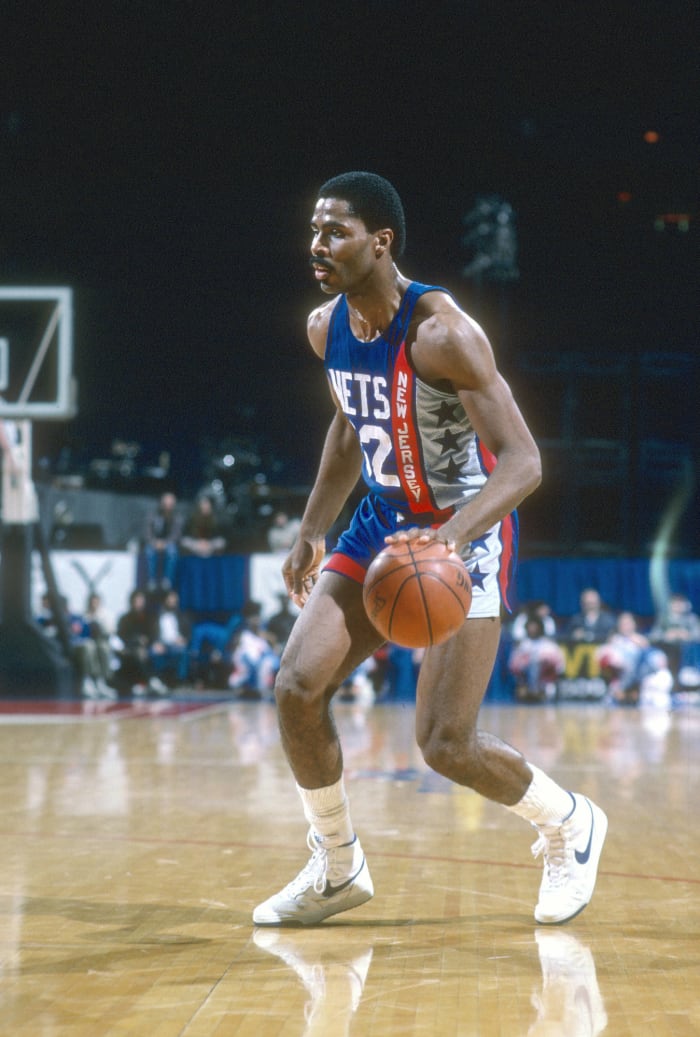 Focus on Sport/Getty Images
Yes, you can argue Williams had a better second season than Russell, one of the all-time NBA greats. For his entire career, Buck wasn't on Russell's level, but he was an All-Star in his first two seasons. He averaged 17.0 points and 12.5 rebounds per game, but Williams' calling card was his defense, even if his second season wasn't one of the four where he made an All-Defense team.
To continue reading this article, click HERE.
Posted 1 day ago | By Chris Morgan