With the MLB regular season now about one-third of the way finished, we have a clearer picture of where each team stands. Some managers are already looking over their shoulders as a result of poor team performance. The following gallery is a ranking of MLB manager job security from one (least secure) to 30 (most secure).
1. Dave Martinez, Nationals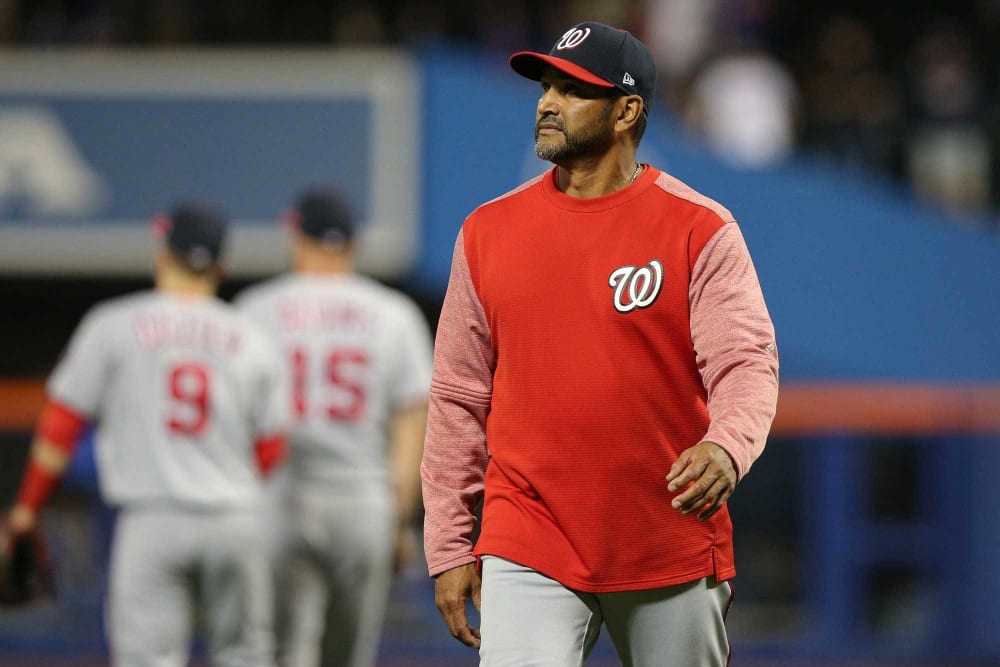 Brad Penner / USA Today Sports Images
While the Nats allowed Bryce Harper to walk in free agency, they entered the season with high expectations after signing Patrick Corbin. The roster has its share of stars with Corbin, Max Scherzer, Stephen Strasburg, Juan Soto and Anthony Rendon, yet the team was almost out of the playoff race entering June. Washington was also the most disappointing team of 2018, at 82-80, and fired pitching coach Derek Lilliquist in early May. Frankly, it's surprising Martinez has lasted this long in his second year.
2. Mickey Callaway, Mets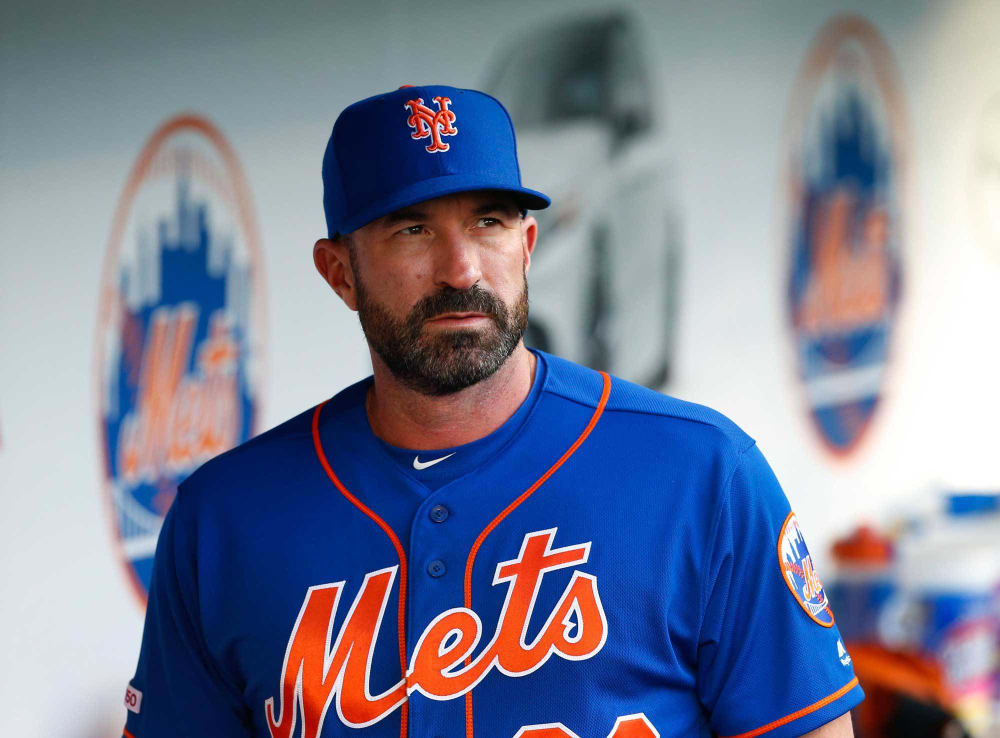 Noah K. Murray / USA Today Sports Images
The Mets sideshow continues. Callaway's team finished with 77 wins in his first season but seemingly went all in this offseason by adding Edwin Diaz, Robinson Cano and Wilson Ramos and also allowed rookie Pete Alonso to stick on the roster out of spring training, thereby losing a year of team control. Yet, New York was below .500 entering June, and the pitching staff (Callaway's area of expertise) has been disappointing.
3. Don Mattingly, Marlins
Aaron Doster / USA Today Sports Images
It's hard to believe him, but Marlins CEO Derek Jeter has insisted he expects the Marlins to win now. Jeter and Mattingly go way back to their days with the Yankees, but if Jeter truly practices what he preaches, Mattingly could be on the chopping block. To the surprise of no one (except maybe Jeter), the Marlins were 21-36 through June 3 and in contention for the worst record in baseball.
4. David Bell, Reds
Brad Penner / USA Today Sports Images
On one hand, the Reds ranked fourth in run differential in the NL through June 1. On the other hand, they were in last place at 27-32 with a lineup that has been a massive disappointment. The Reds' pitching additions have worked out for the most part, particularly Sonny Gray and Tanner Roark, but the team had much higher expectations in Bell's first season. It would be surprising if Cincinnati fired Bell in his first year but not unprecedented.
5. Ned Yost, Royals
Jim Cowsert / USA Today Sports Images
Yost gets some leeway for leading the Royals to two World Series, but the organization's last winning season was its World Series championship 2015 season. K.C. won only 58 games last year and is well on its way to another embarrassing finish. The hiring of former Cardinals manager Mike Matheny as a front office assistant opened some eyes, and he would make sense as a replacement if the Royals move on from Yost, whose contract expires after this season.
6. Joe Maddon, Cubs
Jasen Vinlove / USA Today Sports Images
Maddon is in the last year of his contract with the Cubs, and the team has high expectations for 2019 despite making few offseason moves. While they have appeared in four straight playoffs, including their historic World Series win in 2016, their playoff success under Maddon has otherwise been fleeting. The NL Central has never been tougher during Maddon's tenure than it is this season, but the team might decide to finally move on from him if it doesn't go further in the playoffs this year.
7. Mike Shildt, Cardinals
Jim Cowsert / USA Today Sports Images
Shildt was the Cardinals savior last season, going 41-28 after the first-time manager was promoted following Mike Matheny's firing. His start to this season has been more innocuous at 30-28, third place in the loaded NL Central. The Cardinals are desperate to make the playoffs after failing over the last three seasons and trading a significant package for Paul Goldschmidt in the offseason. Shildt can't be faulted for the team's starting pitching struggles, but ownership could make changes if the team disappoints again this year.
8. Brad Ausmus, Angels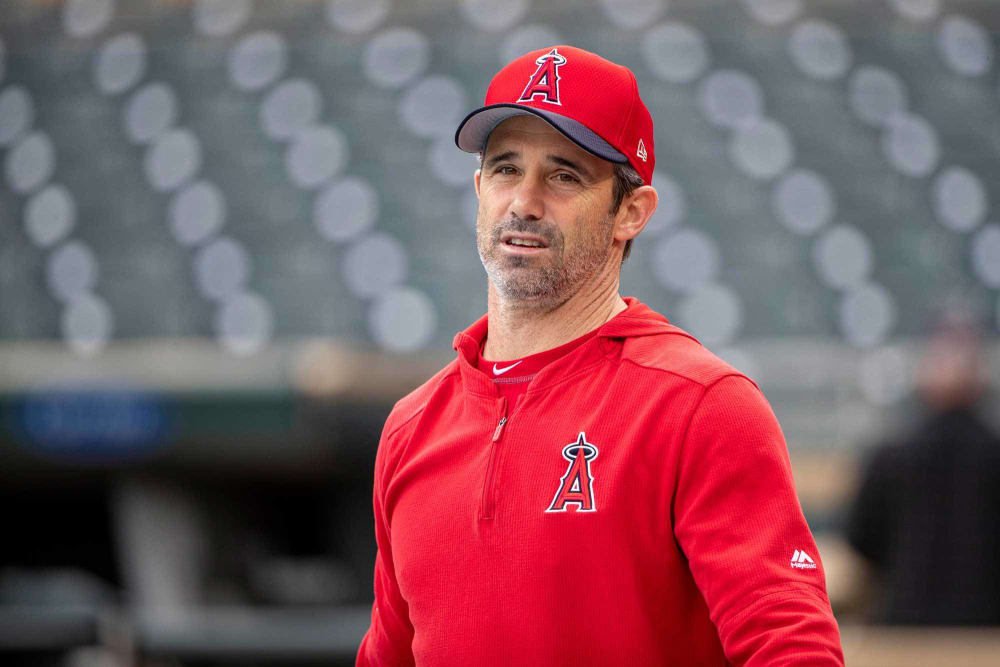 Jesse Johnson / USA Today Sports Images
You've probably heard this one before, but the Angels have been plagued by multiple pitching injuries and have struggled to find hitters around Mike Trout this year. They had the same issue recently under Mike Scioscia, and Ausmus hasn't been able to buck the trend despite being far more amenable to using openers and defensive shifts. Ausmus should get some slack, but it's inexcusable for the team to not be competitive for so long. The Angels are at risk of finishing below .500 for the fourth straight season.
9. Clint Hurdle, Pirates
Philip G. Pavely / USA Today Sports Images
The Pirates remain within striking distance in the NL Central, though winning the division doesn't truly look realistic with Jameson Taillon and Trevor Williams injured. Pittsburgh's pitching staff has been far worse than expected as a result, and their negative-68 run differential through 58 games currently is the third-worst in the league. Hurdle has done a nice job considering the circumstances, but the team has finished above .500 only once in the last three years and could be in for a standings plunge if it doesn't get healthy quickly.
10. Scott Servais, Mariners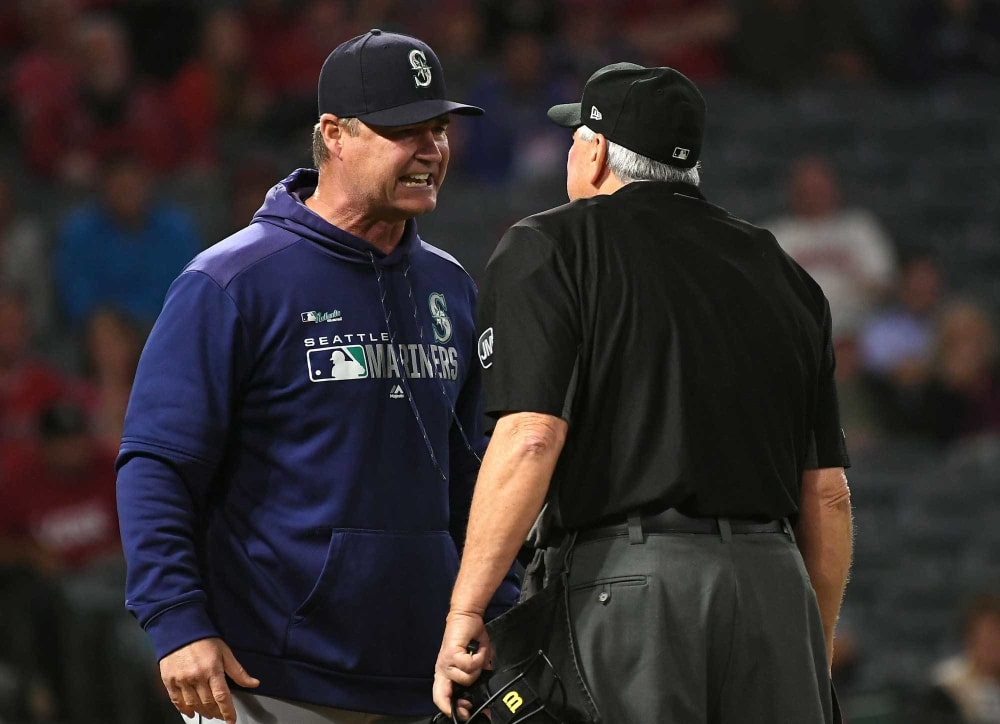 Jayne Kamin-Oncea / USA Today Sports Images
The M's had a fire sale this offseason despite winning 89 games in 2018 but were able to get off to a hot start anyway. The Jay Bruce trade on June 2 likely was the first domino to fall in a continuing rebuild with the team standing 17 games out of first place. Servais hasn't done anything wrong, but it remains to be seen whether the front office sees him as the right manager for what will soon become a younger roster.
https://www.yardbarker.com/mlb/articles/mlb_manager_hot_seat_rankings/s1__29249243#slide_10
By: Seth Trachtman