Posted 4 days ago | By Chris Mueller
If Michael Jordan isn't the most famous athlete in history, he's certainly on a short list with about two or three others. Certainly, no athlete has had a greater impact on how sports stars are marketed than Jordan. Here's a look at his career, from high school to the pros.
1 of 30
A lifetime of motivation
As a sophomore, Jordan didn't make varsity at Laney High team in Wilmington, North Carolina. He took that hard, and the incident clearly lit a competitive fire that burned so intensely that it bordered on pathological at times.
2 of 30
North Carolina and national attention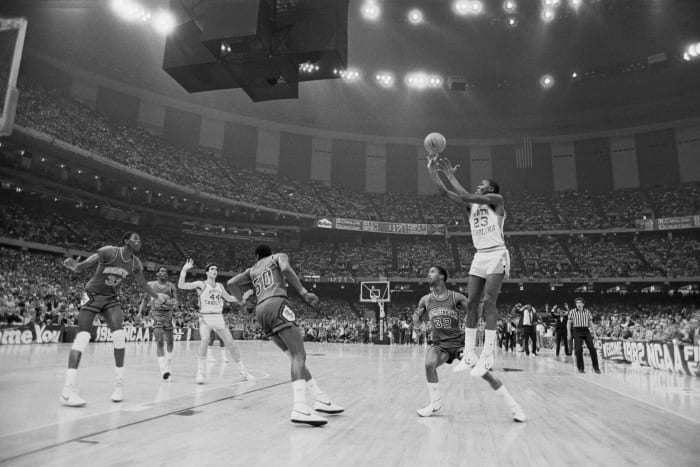 After starring for Laney's varsity as a junior and senior, Jordan went on to the University of North Carolina, where he played for the legendary Dean Smith. He was an immediate success. As a freshman in 1982, his jumper in the waning seconds propelled the Tar Heels over Georgetown for the national title and put Jordan on the fast track to stardom. After two more spectacular seasons in Chapel Hill, the NBA beckoned.
3 of 30
Olympic gold in college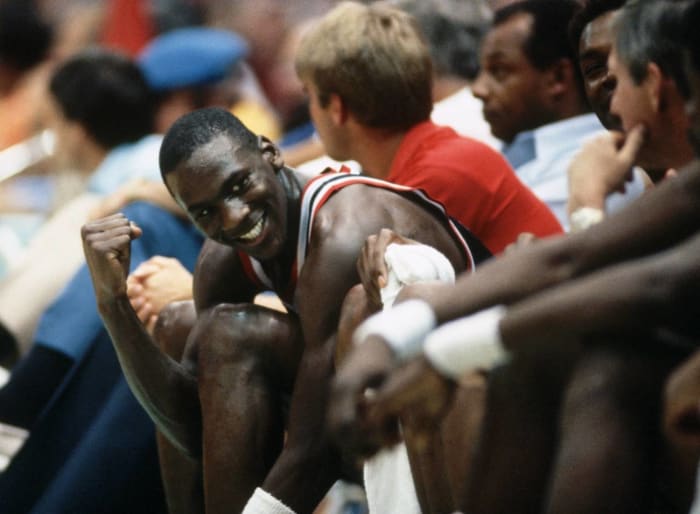 Jordan's first foray into Olympic competition came in 1984 when he played for the United States under legendary coach Bob Knight. On a team that included future NBA stars Patrick Ewing and Chris Mullin, Jordan averaged 17.1 points to lead the U.S. team, which won all eight of its games by double digits on the way to a gold medal.
4 of 30
1984 NBA Draft: Bowie over Jordan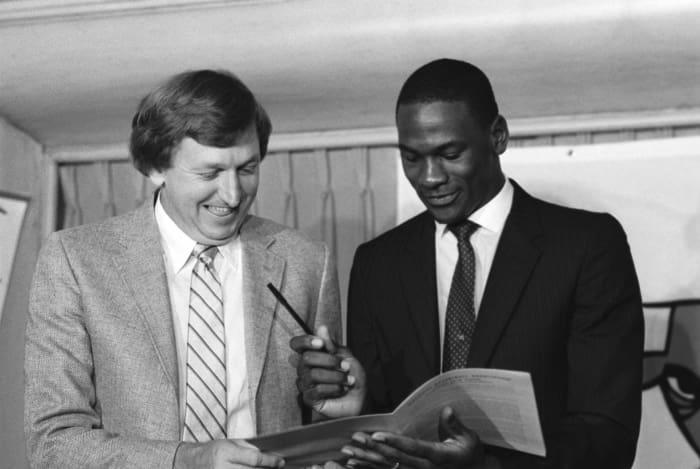 It is remembered as arguably the worst, or at least most unfortunate, draft pick not just in NBA history but also perhaps in all of sports history as well. After Hakeem Olajuwon went first to the Houston Rockets, the Portland Trail Blazers selected Kentucky's Sam Bowie despite Bowie already having a significant injury history. Portland's logic was that it already had Clyde Drexler, whose skill set was similar to Jordan's. The Bulls took him with the third pick, and the rest is history.
To continue reading this article, click here.