Originally posted on Larry Brown Sports
By Shane McNichol | Last updated 2/18/21
Much of this college basketball season has focused on the typical blue-blood programs. That is the case every year, yet this year there has been a different reason for all the media attention paid to the usual suspects. Duke, North Carolina, Kansas, Michigan State, and Kentucky are each having their worst season in recent memory.
While there's plenty to dissect in those situations, that discourse has taken away from another key element of college hoops. This season is littered with mid-major programs fully prepared to make an impact in March. Gonzaga is undefeated and atop the rankings. Houston is highly-ranked with just two losses to its name.
Deeper into the college basketball rankings, there are programs preparing for their Cinderella runs. I've culled five of those teams below, with apologies to the group sitting atop the Atlantic-10. St. Bonaventure, Saint Louis, VCU and Richmond are all capable of winning games in the Big Dance, but it's unclear which of them will be able to earn a bid to the tournament.
San Diego State
Last year will largely go down as the forgotten year in college basketball. We didn't crown a champion or even seed and bracket the NCAA Tournament. Much of the accomplishments of last season will be forgotten to time.
We should not forget that San Diego State was undefeated deep into February and primed to be a factor in the NCAA Tournament. Coach Brian Dutcher lost three starters from that team, but still has the Aztecs in position to secure an at-large bid in this season's tournament. With a swarming defense and the two returning starters from last year, Jordan Schakel and Matt Mitchell, combined to post 30 points per game, San Diego State could make noise in this year's bracket.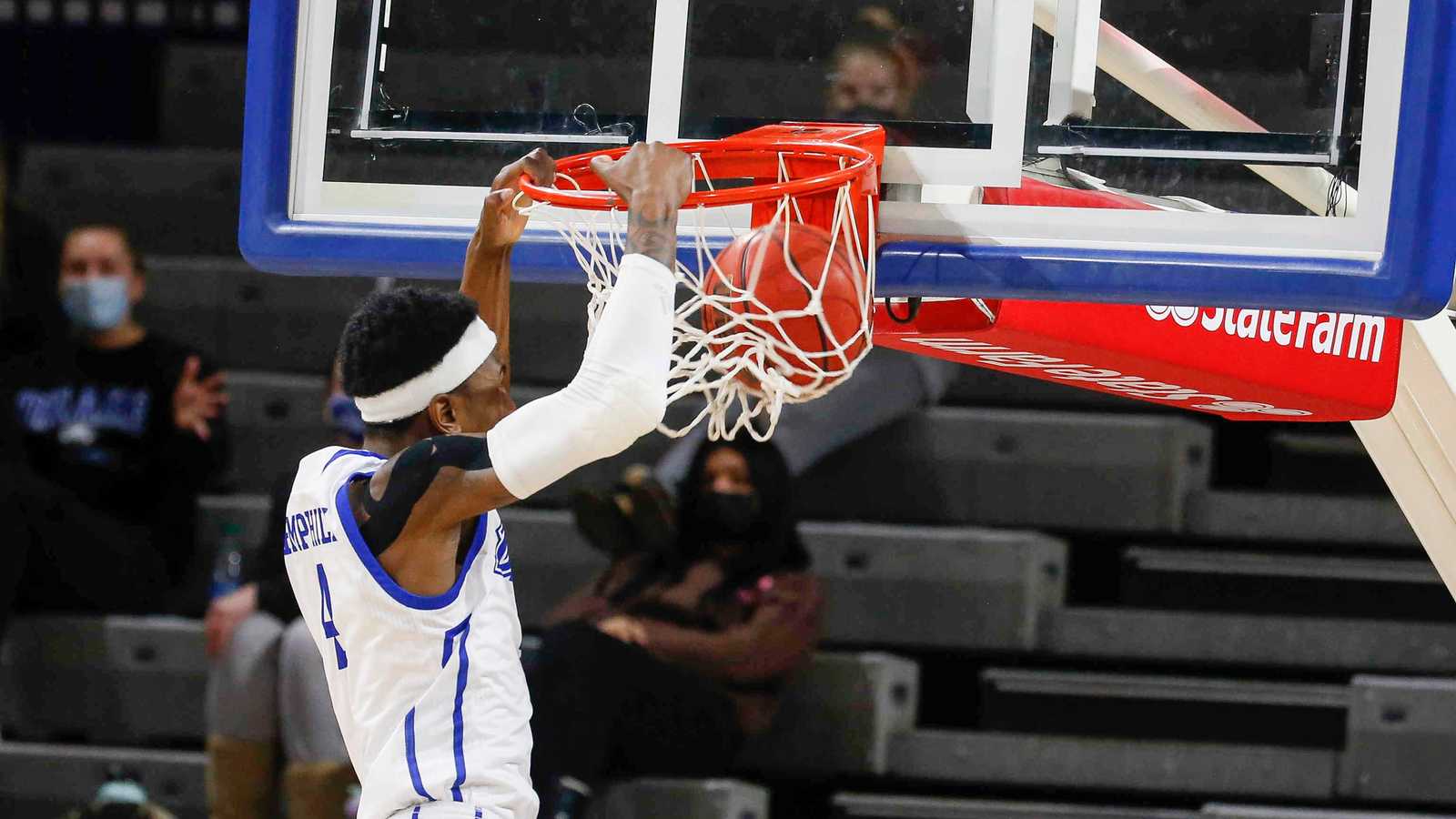 Drake senior forward ShanQuan Hemphill dunks the ball in the second half against Northern Iowa on Wednesday, Feb. 10, 2021, at the Knapp Center. Bryon Houlgrave/The Register via Imagn Content Services, LLC
Drake
The Bulldogs received a ton of attention as one of three remaining unbeaten teams in college basketball before losing at Valparaiso in early February. That attention was plenty deserved as Darian DeVries has built a strong team in Des Moines. Even after losing leading scorer ShanQuan "Tank" Hemphill to a broken foot, Drake is in a strong position to make its way off the bubble and into an at-large bid. Sunday's win in overtime in the second game of a back-to-back against Loyola-Chicago was a crucial victory to keep Drake trending in the right direction.
There's optimism that Hemphill could return in time for the conference tournament or the Big Dance, which would be a massive break for the Bulldogs. Slotting him in next to Roman Penn, a Siena transfer who leads the offense from the point guard position, makes this Bulldog team dangerous.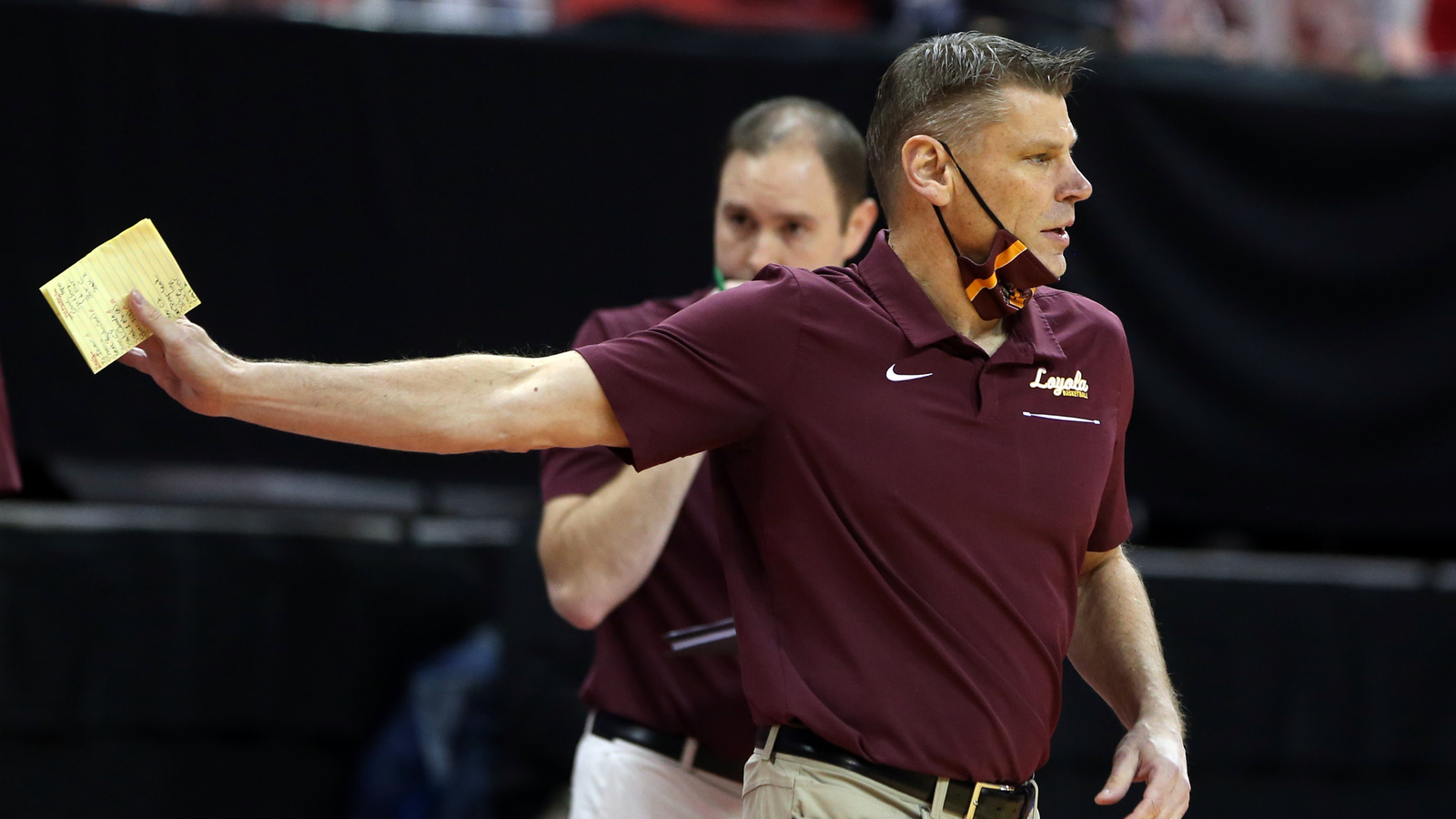 Dec 15, 2020; Madison, Wisconsin, USA; Loyola Ramblers head coach Porter Moser directs his team during the game with the Wisconsin Badgers at the Kohl Center. Mary Langenfeld-USA TODAY Sports
To continue reading this article, click here.