The entire 2020 NFL draft order is nearly set, and Cincinnati's pick is due in just over three months. Here's a look at our latest 2020 NFL mock (Jan. 20, 2020).
1 of 32
1. Cincinnati Bengals: Joe Burrow, QB, LSU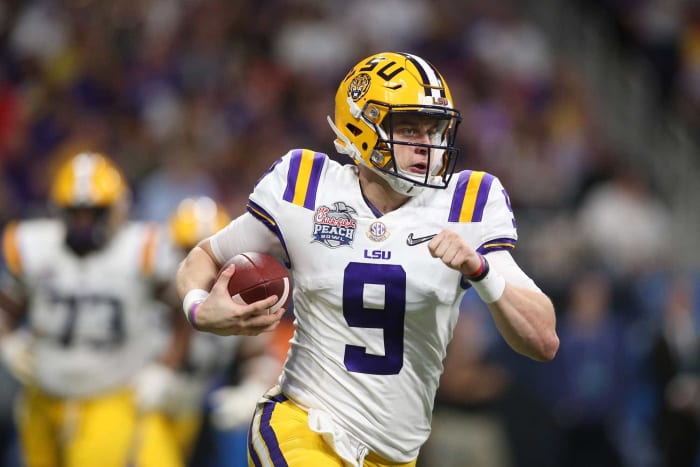 2019 has been the year of Joe Burrow, who won the Heisman Trophy and national championship and is the overwhelming favorite to be Cincinnati's choice for the No. 1 overall pick. He's shown drastic improvement in his senior season at LSU, completing nearly 76 percent of his passes and also showing above-average scrambling ability. The only major knock on Burrow is that he's old for a first-round prospect, set to turn 24 in December. That said, 2019 fourth-round pick Ryan Finley hasn't shown anything that should make the Bengals bypass this opportunity.
2 of 32
2. Washington Redskins: Chase Young, DE, Ohio State
Young is the best defensive lineman prospect of his generation, which is saying a lot given rookie Nick Bosa's success in San Francisco this season. Incredibly, Young recorded 16.5 sacks through his first 12 games this season and has a chance to make a huge impact on a Washington defensive line that already has a lot of talent.
3 of 32
3. Detroit Lions: Jeff Okudah, CB, Ohio State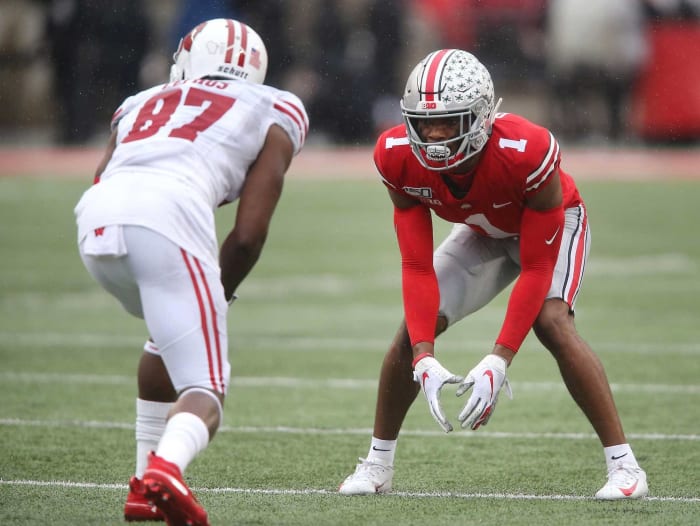 Cornerback is already one of Detroit's strengths, but the addition of Okudah could potentially allow the Lions to shop star Darius Slay after the cornerback seemed disgruntled earlier this season. Okudah is the consensus top cornerback in the 2020 class. He is a shutdown corner with three picks in 13 games this season.
4 of 32
4. New York Giants: Jerry Jeudy, WR, Alabama
The Giants need a playmaker at wideout after trading Odell Beckham Jr. last offseason. Jeudy had 1,163 yards and 10 touchdowns this season and ranks right alongside Julio Jones and Amari Cooper as among the most talented wideouts to come out of Alabama in recent memory.
5 of 32
5. Miami Dolphins: Tua Tagovailoa, QB, Alabama
Tagovailoa was the consensus No. 1 overall draft choice entering the year, but ankle and hip injuries have given him the "injury-prone" label. Before his season-ending injury earlier this season, Tagovailoa completed more than 71 percent of his passes with 33 touchdowns in nine games, albeit with elite receiving weapons in Alabama. He would be entering an optimal situation in Miami with the ability to play when he's ready and learn from Ryan Fitzpatrick.
To continue reading this article, click HERE.
Originally Posted by Yardbarker | Posted 21 hours ago | By Seth Trachtman