Originally posted on Sportsnaut | By Vincent Frank | Last updated 8/12/20
There are still a couple of days remaining before the 2019-20 NBA regular season comes to a conclusion at Walt Disney World in Florida.
While the Western Conference remains very much up in the air, everything seems to be settled back East. The first-round matchups in the Eastern Conference Playoffs are already set.
It's going to be rather interesting given the injuries we have seen and some struggles from the top-seeded Milwaukee Bucks. Without further ado, let's look at some early predictions for the first round of the Eastern Conference Playoffs.
Milwaukee Bucks sweep the Orlando Magic
Sitting at eight games under .500, Orlando is among the worst teams to make the playoffs in recent NBA history. Playing in their home city without fans in attendance is not going to change the end result as the Magic take on the top seed in the Eastern Conference.
Sure Milwaukee has lost seven of 10 dating back to when the season was suspended on March 11. But this team is just too good to even consider an upset. Reigning NBA MVP Giannis Antetokounmpo will be rested after receiving a one-game suspension. Khris Middleton has a plus-level matchup against Orlando wings. It will result in a lopsided four-game sweep for the Bucks.
Early exit for the Indiana Pacers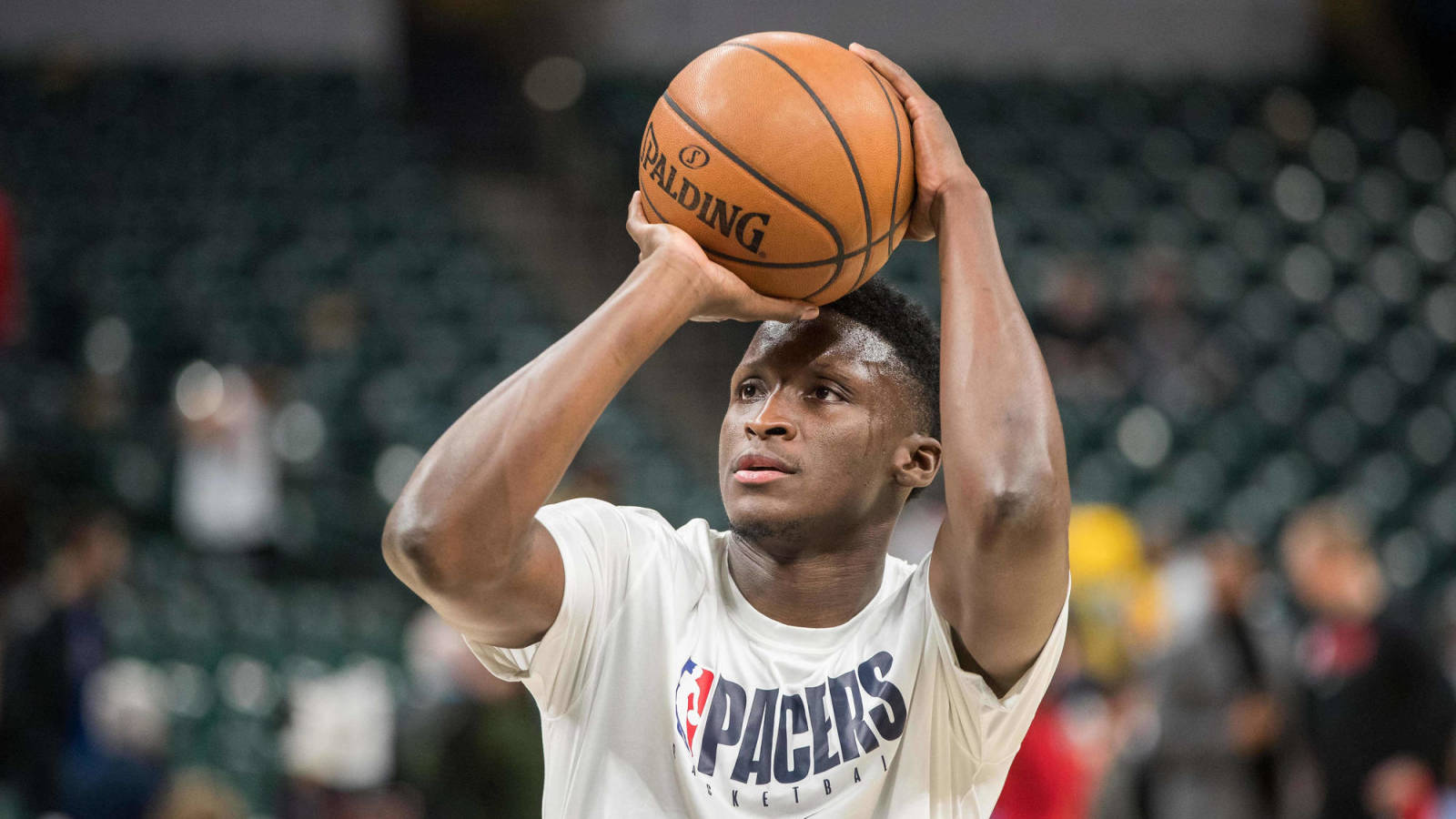 Set to take on a surprising Miami Heat team in the first round, Indiana does not find itself in the best of positions. Star guard Victor Oladipo has not been himself since ultimately deciding to resume the season with his team. The veteran is averaging just 16.0 points on 46 percent shooting from the field in five games at Walt Disney World. One of the leading scorers in Orlando, T.J. Warren, is dealing with plantar fasciitis in his foot.
On the other side sits a Heat team that was among the most surprising in the NBA prior to the season being suspended. Riding rookies Tyler Herro and Kendrick Nunn, this squad is a hard out. The emergence of All-Star big man Bam Adebayo and presence of Jimmy Butler adds to that. Look for Miami to take out Indiana in six.
To continue reading the full article, click HERE.