Posted 1 day ago | By Shiloh Carder
Week 9 doesn't feature a giant slate of big-time matchups, but 10 ranked teams will be on the road this weekend, so there is potential for some chaos. One of those teams is Ohio State, which will travel east to take on Penn State. Ohio State looked sharp in its season-opening win over Nebraska while Penn State lost to Indiana by mere inches. The Nittany Lions need the win to climb back into the national-title conversation while a loss could kill Ohio State's title hopes.

This week is about taking care of business. With so many ranked teams on the road this week, there should be a shocker or two that will shake things up. After all — it is Halloween weekend! We could see some scares thrown at some ranked teams.
Here are 15 players to watch in Week 9.
1 of 15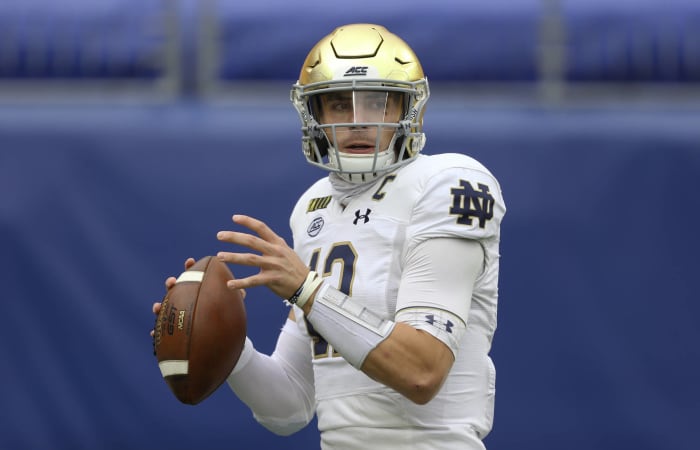 Last week was exactly what people were waiting for with Ian Book. The senior quarterback threw for 312 yards and three touchdowns in a 45-3 drubbing of a good Pitt defense. Book was haunted by a poor showing against Louisville his previous game, and many felt that the Irish were in trouble if he couldn't get going. He got going last week and now he'll face a Georgia Tech team that has allowed 121 points over its last two games.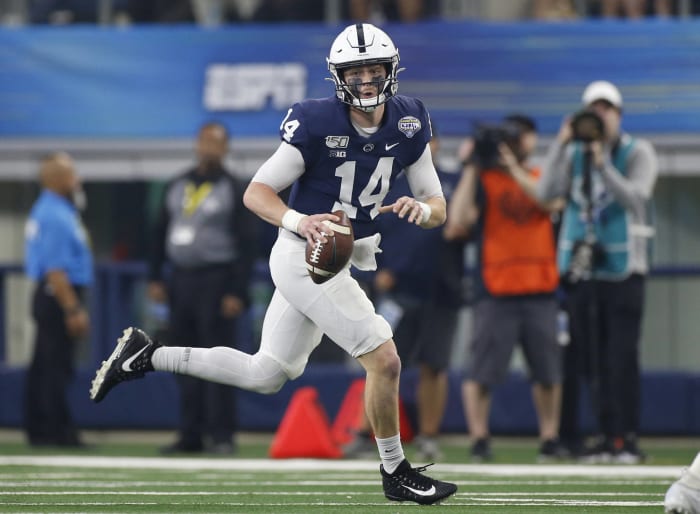 Penn State is coming off a heartbreaking loss to Indiana and now has lost two running backs for the season. Oh, and this week the Nittany Lions get to host Ohio State in a massive game that has national-championship implications. Clifford seemed to do everything for the Nittany Lions last week, throwing for 238 yards and three touchdowns while also rushing for 119 yards and another score in the loss to the Hoosiers. With a skeleton crew at running back, Clifford will need to be outstanding to beat Ohio State.
To continue reading the full article, click HERE.