Originally posted on MLB Trade Rumors | By Steve Adams | Last updated 4/15/21
An abnormal number of picks from the 2020 Rule 5 Draft survived spring training and made the Opening Day rosters with their new clubs. The Orioles and Marlins both broke camp with a pair of Rule 5 picks on the active roster, while the Pirates opened the season with one Rule 5 pick on the roster and one on the injured list. Most clubs that are carrying Rule 5 picks, unsurprisingly, have little in the way of postseason aspirations. There are a few October hopefuls among those still clinging to Rule 5 picks, however, and it'll take some uncharacteristically strong Rule 5 showings for those players to survive the season.
We'll take a look at how the surviving Rule 5 draftees are faring periodically throughout the year. Here's the first glance…
Currently in the majors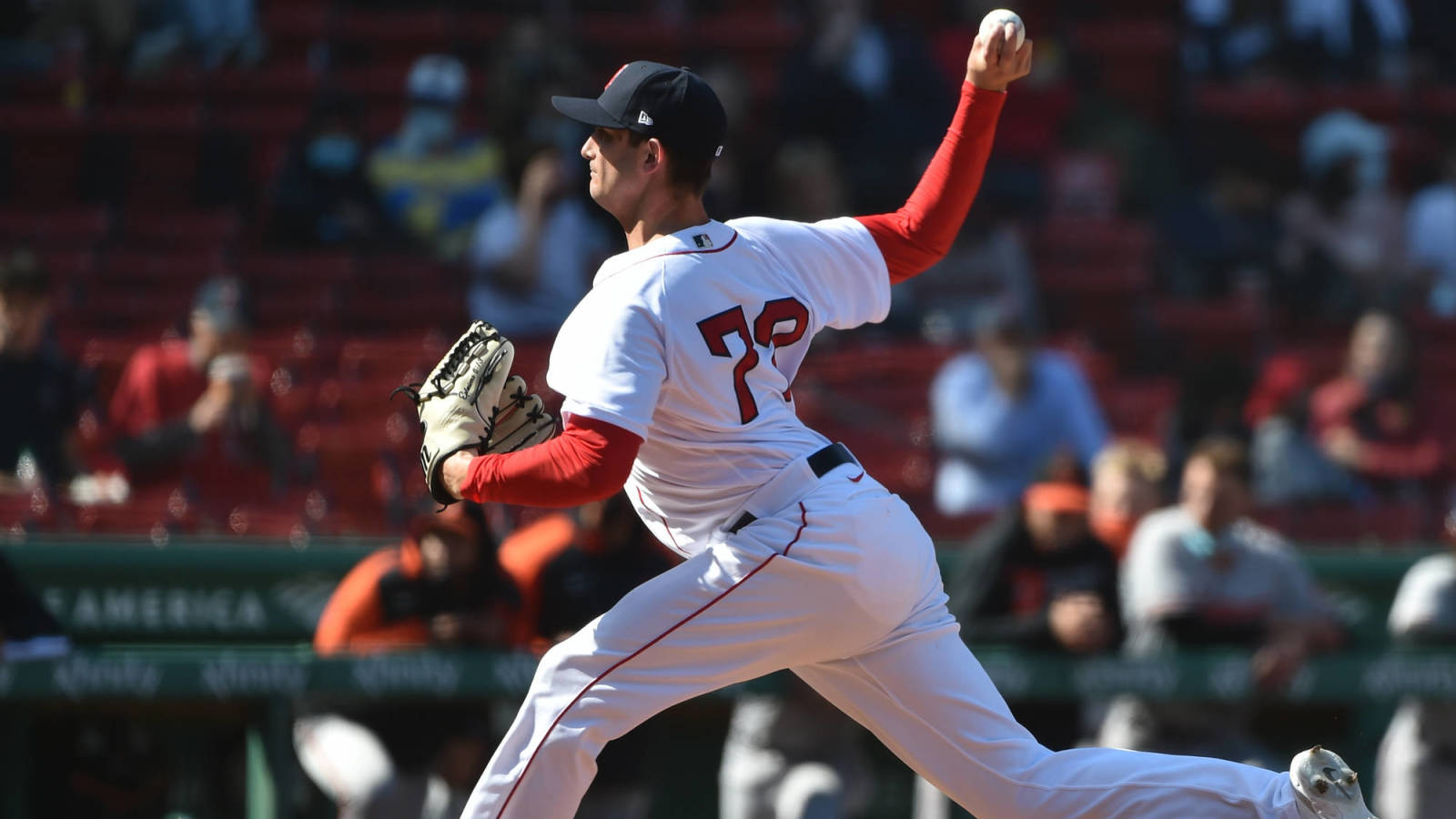 Boston Red Sox relief pitcher Garrett Whitlock Bob DeChiara-USA TODAY Sports
Brett de Geus, RHP, Rangers (via Dodgers): Injuries throughout the Rangers' bullpen might have helped the 23-year-old de Geus crack the Opening Day roster in Texas. He's out to a shaky start, walking three batters and hitting another three against just two strikeouts through his first 5 2/3 innings. On the plus side, 13 of the 15 balls put into play against him have been grounders.
Akil Baddoo, OF, Tigers (via Twins): Baddoo is one of the best stories (maybe the best) of the young 2021 season. The 22-year-old homered on his first swing in the big leagues as his family rejoiced in the stands, and in less than two weeks' time he's added a grand slam, a walk-off single (against his former organization) a 450-foot dinger off Zack Greinkeand a fourth homer. Baddoo has a ludicrous 1.342 OPS through his first 29 plate appearances in the majors, and while he obviously won't sustain that, he's forcing a legitimate audition in the Detroit outfield. Baddoo missed nearly all of 2019 due to Tommy John surgery and didn't play in 2020. Despite that layoff and the fact that he'd never played above A-ball, the Tigers called his name in December. It may have seemed like a stretch at the time, but it doesn't look that way now.
Garrett Whitlock, RHP, Red Sox (via Yankees): The Sox would surely love for Whitlock to stick, having plucked him from their archrivals in New York. So far, so good. Better than good, in fact. Through 6 1/3 scoreless innings, Whitlock has yielded three hits and punched out nine batters without issuing a walk. He's sitting 95.6 mph with his heater and has posted a hefty 16.9 percent swinging-strike rate. Whitlock also had Tommy John surgery in 2019, so even though he's previously been a starter, it makes sense to monitor his workload and ease him into the mix as the Sox hope to get through the year with him in the 'pen.
Tyler Wells, RHP, Orioles (via Twins): Wells has allowed a pair of homers and surrendered three total runs on four hits and two walks with five strikeouts in 5 2/3 frames. The O's aren't trying to win in 2021, but their bullpen also has four arms that can't be optioned (Cesar Valdez, Shawn Armstrong, Adam Plutko, Wade LeBlanc). Keeping both Wells and Mac Sceroler (currently on the IL) brings them to six and will hamper their flexibility.
To continue reading this article, click HERE.