While most of the prominent MLB free agents have found their homes already this offseason, there are still plenty left who can help teams. Here's the ideal landing spot for the top remaining free agents.
1 of 26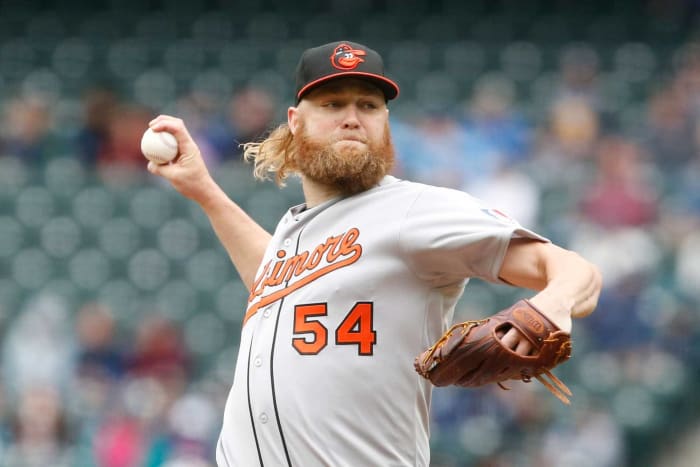 Jennifer Buchanan / USA Today Sports Images
Cashner looked good early last season in Baltimore, going 9-3 with a 3.83 ERA in 17 starts before he was traded to Boston. The move to Boston was a nightmare, with an ERA above 6.00, but Cashner's comfort with the O's was apparent. He would give a team some much-needed innings as he tries to get back on track at age 33.
2 of 26
Kamil Krzaczynski / USA Today Sports Images
Castellanos went on a tear after getting traded to the Cubs last year, hitting .321-16-36 with a 1.002 OPS in only 51 games. He's obviously comfortable at Wrigley Field and would give the team a big bat it needs, especially if the rumors of a Kris Bryant trade come through. Of course, Chicago's apparent hesitance to spend money this offseason is a major obstacle.
3 of 26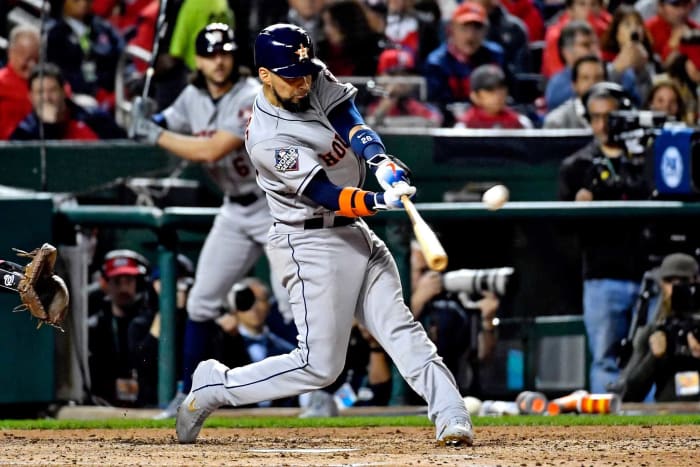 Brad Mills / USA Today Sports Images
Houston has already re-signed Martin Maldonado, but he's hardly a viable starting catcher at this point. Chirinos did an excellent job for the Astros last year, hitting .238-17-58 with improved defense. Entering his age 36 season, Chirinos isn't a great long-term option but should have another good year as a starter remaining.
4 of 26
Brett Davis / USA Today Sports Images
As Texas opens its new ballpark, the Rangers have already spent big this offseason with additions like Corey Kluber, Kyle Gibson and Jordan Lyles. The offense still needs a boost, and Donaldson can certainly provide it. The Rangers fell short in their attempt to sign Anthony Rendon, but Donaldson is a nice consolation after rebounding from a calf injury to hit 37 home runs last year.
5 of 26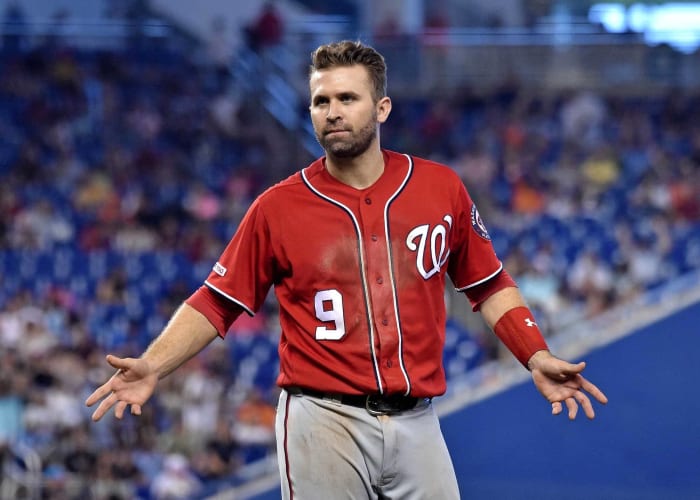 Steve Mitchell / USA Today Sports Images
Dozier has fallen out of favor late in each of the last two seasons, but he still has something left, as shown by his .771 OPS last year. While his defense has slipped in his early 30s, Dozier can still be a nice addition for a needy team like the Red Sox. Signing him would allow the team to move Michael Chavis to first base full time and use new acquisition Jose Peraza in a utility role. Perhaps the Green Monster would also help Dozier's home run total.
To continue reading this article, click here.
Posted 1 day ago | By Seth Trachtman