Originally posted on Sportsnaut | By Vincent Frank | Last updated 10/6/20
The 2020 NFL trade deadline is less than a month away. The common theme around the NFL right now is that said trade deadline will be more active than in the past. This is interesting given that recent years have seen a bevy of trade activity around Halloween.
A total of four teams find themselves without a win at the quarter pole of the season. Another six teams are undefeated. These are among those we expect to be most active.
From a future Hall of Fame wide receiver in Ohio to a Super Bowl quarterback in Georgia, here's a look at some NFL stars who we would love to see traded ahead of the Nov. 3 deadline. We also check in on the best potential trade destination for each player.
Cincinnati Bengals trade A.J. Green to the Philadelphia Eagles
Despite their success and ability to be competitive under rookie quarterback Joe Burrow this year, the Bengals have not gotten much from seven-time Pro Bowler A.J. Green. The future Hall of Famer has tallied a mere 14 receptions for 119 yards and zero touchdowns in four games this season. That's not what Cincinnati had envisioned when it placed the expensive $18.17 million franchise tag on the 32-year-old receiver during the spring.
It seems pretty clear that Green's long tenure with Cincinnati will come to an end following the 2020 season. If so, the team might want to capitalize on any remaining trade value. That's where the Eagles could make some sense. We previously focused on general manager Howie Roseman having to look at the trade market to upgrade a team's roster that heads into Week 5 with a 1-2-1 record. That starts at wide receiver with both Alshon Jeffery and DeSean Jackson sidelined by injuries. The money might be an issue here, but teams can find a way to make a trade of this ilk work under the salary cap. It just takes some imagination.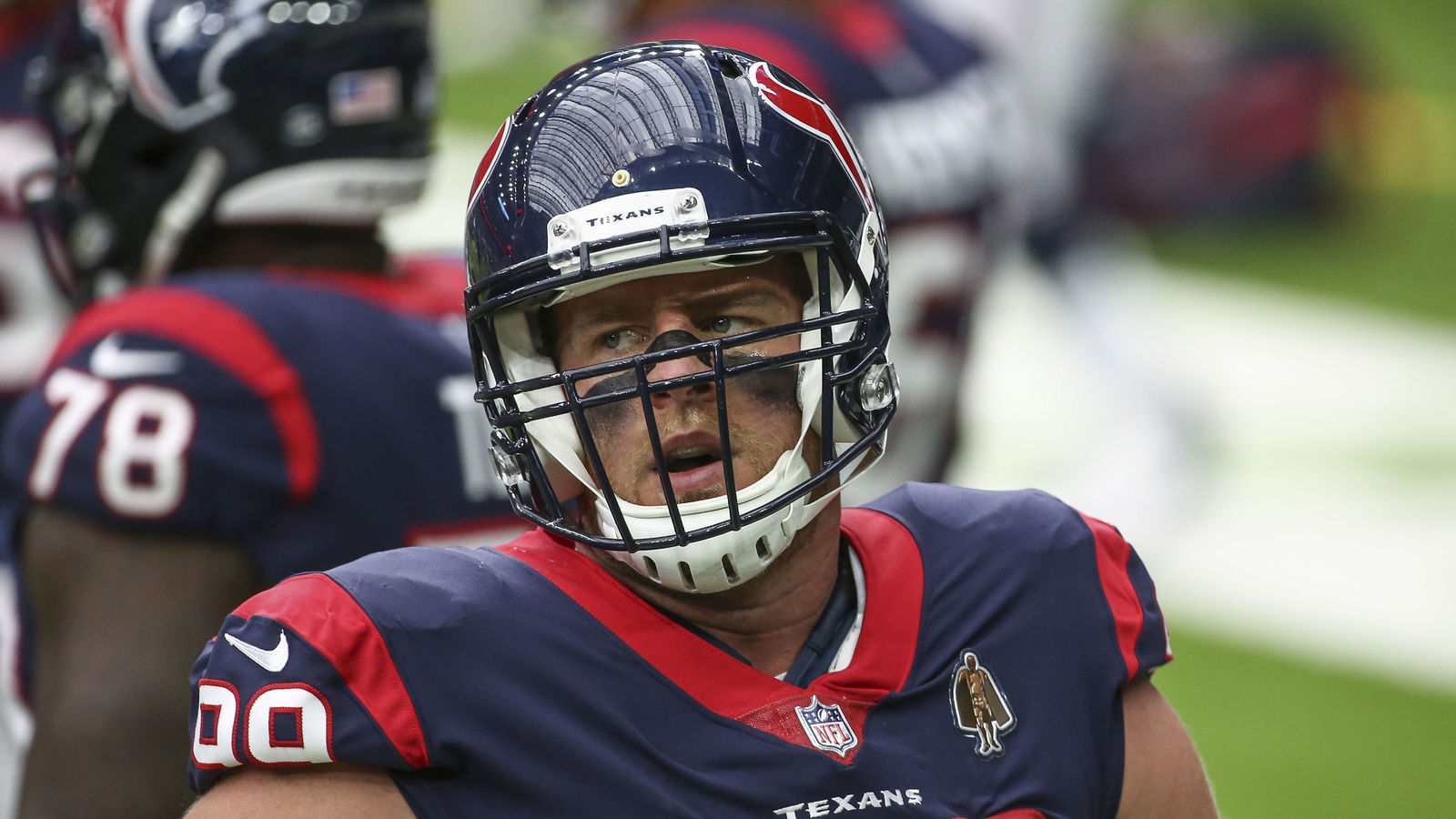 Houston Texans trade J.J. Watt to the Pittsburgh Steelers
Fresh off firing head coach and general manager Bill O'Brien, it would not be a surprise if new front office head Jack Easterby looked to work out a trade or two. Remember, Houston sits at 0-4 on the season. Both its first- and second-round selections in the 2021 NFL Draft are already owned by the Miami Dolphins. That's no way to go about roster building in today's NFL. By moving this three-time NFL Defensive Player of the Year in a trade, the Texans would be able to recoup some of that draft capital.
Much like the Eagles above, this could be an issue from a financial perspective for Pittsburgh. It still has to retain Watt's younger brother, T.J., on a long-term deal. The Steelers also just handed longtime defensive tackle Cameron Heyward a massive four-year, $65.6 million extension back in September. Even then, the idea of teaming the Watt brothers up on a defense that has already recorded 15 sacks in three games might be too hard for general manager Kevin Colbert to pass up on. He's also pulled off recent blockbuster trades, including the move for safety Minkah Fitzpatrick early last year.
To continue reading the full article, click HERE.