Posted 1 minute ago | By Seth Trachtman
The NFL regular season is finished, so most of the 2021 draft order is set. Here's a look at our 2021 NFL mock draft, as of January 11, 2021.1 of 32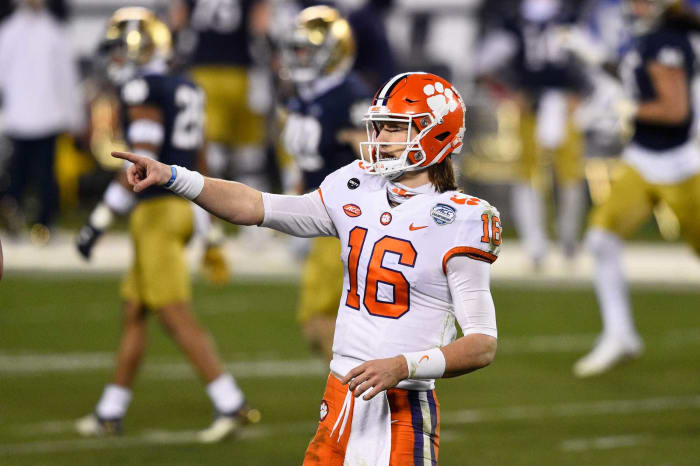 Lawrence might already be getting fitted for his new uniform by the Jaguars. The Clemson star could be the best quarterback prospect since Andrew Luck, with every physical quality scouts like and the track record to back up the pure talent. He finished 2020 completing more than 69% of his passes for 3,153 yards and 24 touchdowns in 10 games, and he also contributed eight rushing scores.
2 of 32
2. New York Jets: Justin Fields, QB, Ohio State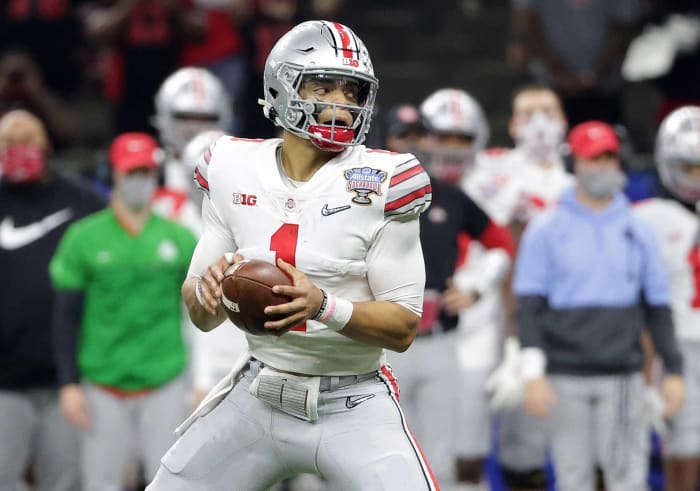 Fields helped himself vs. Clemson in the CFP Semifinal, rebounding from a mediocre game. He's not quite the pure passer that Trevor Lawerence is, but Fields is a well-rounded, proven winner with huge upside. The Jets' decision whether to move on from Sam Darnold could be determined by their head coaching hire.
of 32
3. Miami Dolphins (via Texans): Penei Sewell, OT, Oregon
Sewell is a generational tackle prospect who should be plug-and-play at left tackle. While the Dolphins revamped their offensive line in 2020 and spent a first-round pick on Austin Jackson, the opportunity to add Sewell could be too good to pass up.
To continue reading the full article, click HERE.